Dons Boys Volleyball cruise to opening win
Image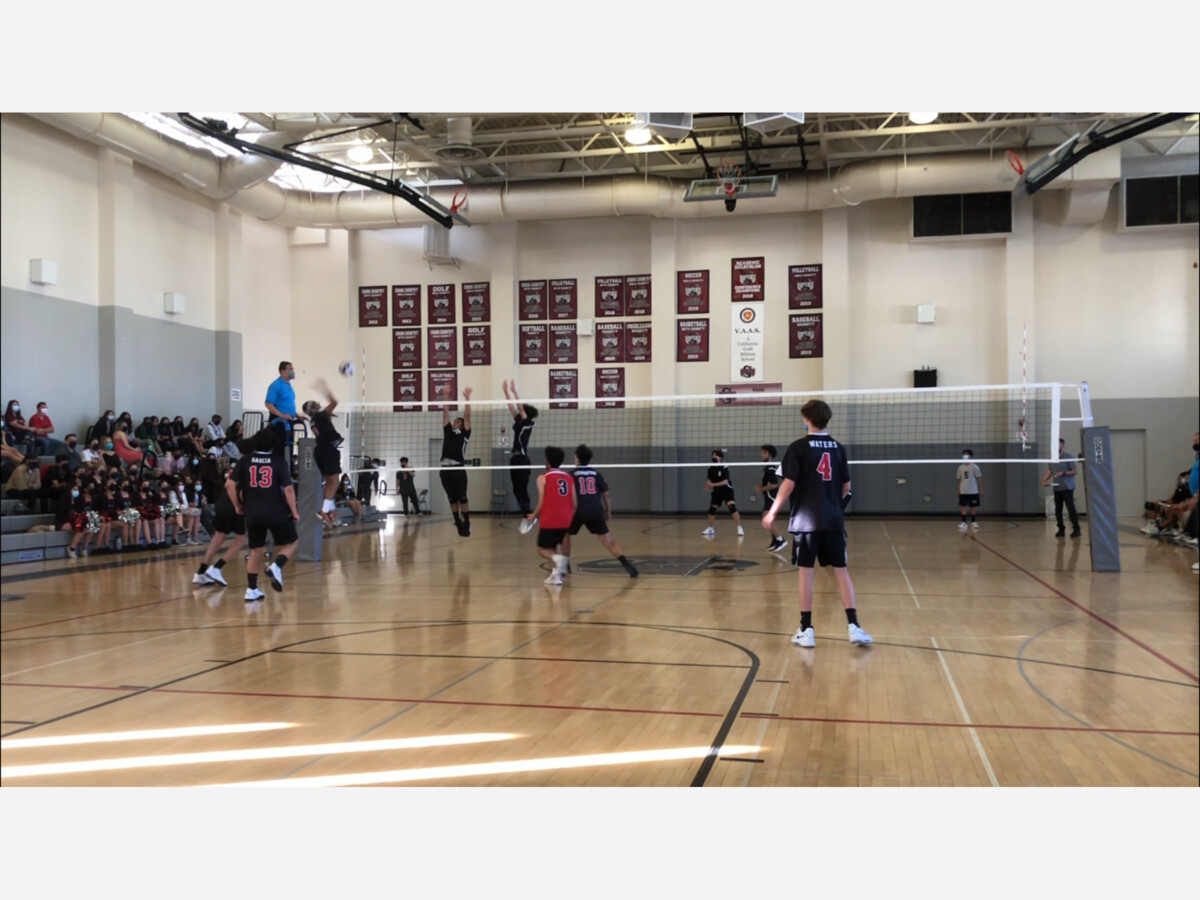 The Verdugo Hills boys' volleyball team are coming into this season fresh off a CIF-LA Division 2 finals appearance, which they hosted at the Barn. This was due to COVID regulations and CIF having the highest seeds host instead of traveling to traditional neutral championship locations such as Roybal Learning Center and Birmingham Community Charter. Unfortunately, they lost to Western League school University High School in Los Angeles.
The 2022 season began on the road Wednesday afternoon at Granada Hills' Valley Academy of Arts and Sciences (VAAS), and the Dons prevailed 3-0 by the scores of 25-11, 25-16 and 25-13. Junior Outside Hitters Marquel Gardner and Ryan Waters combined for 12 kills, eight digs and five service aces on offense and Waters also had 2 blocks; Silas Rychlick and David Luspayan each finished with four kills apiece, and setter Ramon Rodriguez collected 23 assists to go with four kills and four service aces. Senior Libero Ethan Ortiz grabbed 13 digs. Dons coach Will Reinhart reflected after the match, "We have a long way to go, it's a nice start for us. We clearly have a nice athletic team with some experience, but we have a lot to work out on (the) fine points if we want to be a very successful team."
The Dons will welcome back fans to the barn in a non-limited capacity for the first time since March 9, 2020, coincidentally, when the Dons hosted VAAS. The Dons last faced off against the North Hollywood Huskies in 2021 at home on the front lawn, in which the Dons won in five sets, Reinhart stated "It's going to be a big match for us, it's going to be tough." Verdugo plays North Hollywood today at the Barn at 3:30.