Image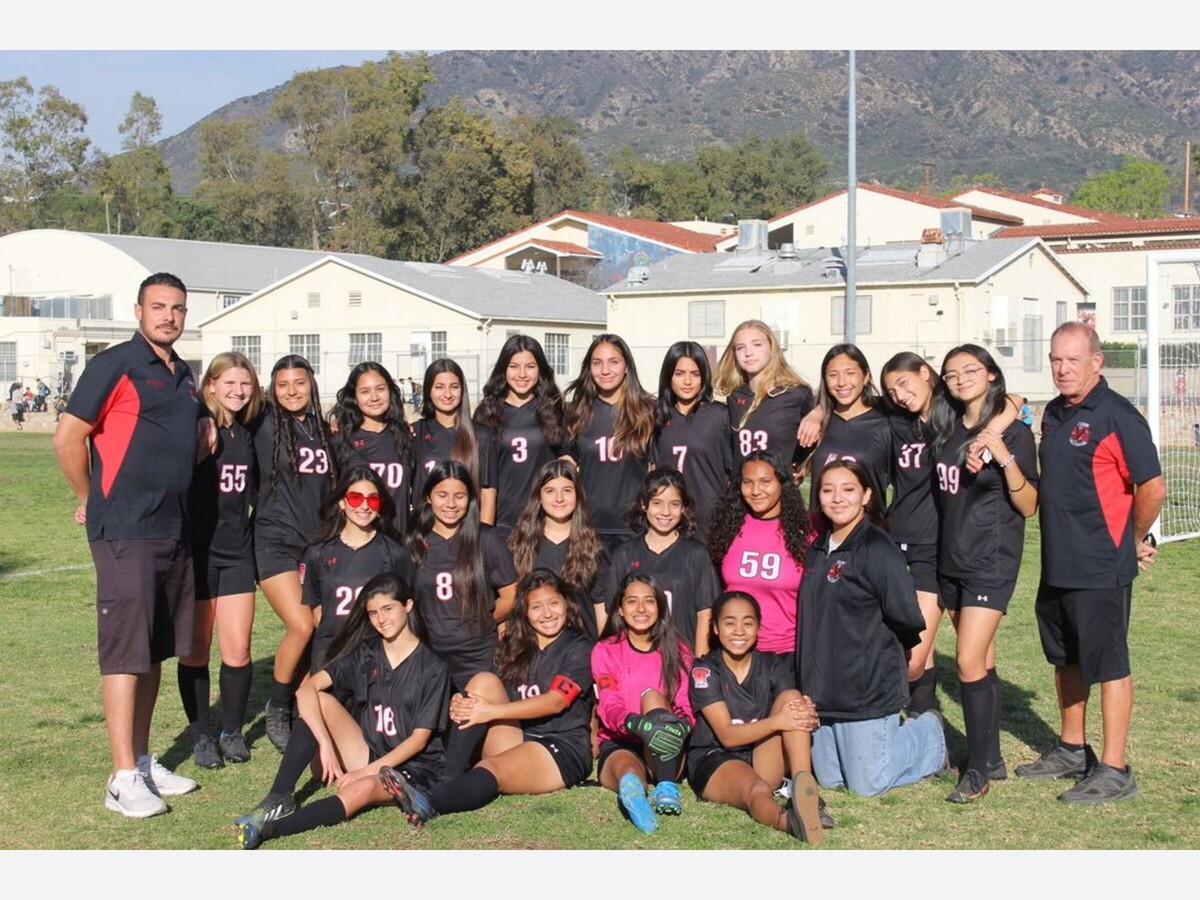 As the CIF City Section soccer playoffs are rapidly approaching the Verdugo Hills Dons girls are preparing for their first match up on Thursday afternoon at 3:00 pm.
The Wolfpack from Maywood CES will be the first opponent for Verdugo Hills in the 2022 playoff season. The Dons had received a bye in the first round and are going straight into the second round. With the bye, they receive another day to rest and prepare for a Maywood team that defeated Valley Academy Arts & Sciences 4-1 on Tuesday, in order to get into the second round.
At the start of the season the Dons were predicted to be seeded into Division 3 once playoffs began. Despite this expectation, the Dons actually went on to be seeded 4th in Division 2 beating all of the odds. Verdugo Hills had an amazing season with the overall record of 16-5-2 along with a record of 7-3-2 in league play, proving they are worth being in the top 5 of the Division 2 bracket.
Head Matt Nicchitta and Coach David Lans were asked about the upcoming playoffs before the opening round was played. "I think we were seeded fairly," Nicchitta said, "first of all I'm very proud of the team and the girls for making it to the 4th seed in Division 2. We were predicted (in the) preseason (as a) Division 3 team, so getting into the top 4 in Division 2 is an accomplishment." Nicchitta went on to talk about the challenge ahead, "We're very proud (our seeding) and now we start a completely new journey, a new tournament, a new phase in our season and this is what it's all about, the championship tournament". Coach Lans also added "As far as our seeding, definitely echo what Matt had said. We're really proud of the girls and it also shows that our program is working, because we've made some huge advancements over the last couple of years in our division and our level of play. And it's all due to the girls' hardwork and we're really looking forward to perform our best in the next few games and see what happens"
The coaches also talked about their plans to handle their struggles over the past few weeks and main focus prior to their match. Coach Nicchitta first stated "We plan on keeping it simple, keeping it light, sticking with the formation and the strategy that got us here. Not trying to overthink it too much and not over coach ourselves". Coach Lans added, "Stick to what we've been doing and a good part of our mantra this year is just stick to the basics and keep it simple. And if we just do that, and (focus on) one game at a time, the girls will respond. I think they've all been a little over pressured with not just soccer but everything else in life at the moment. I think they just need a little easing up and they will perform really well."
They were as well asked if they are focusing on a certain opponent or if they are expecting to be surprised by some opponents they did not expect, coach Nicchitta added first, "You know that's the beauty of playoffs and that's what makes it so fun. You know, you can fill out your bracket when it first comes out, but guaranteed, at the end of the day, it's not how it's gonna play out. There's gonna be a lot of upsets, there's gonna be team's winning that people didn't think had a chance, and there's gonna be teams losing that people thought were gonna go all the way. So it's gonna be interesting. I've been doing this for a long time and I think I've had every outcome happen so far: first, second, third, round exits, semi finals, lost in the championship, won championships. So the real one that counts is that championship. So we wanna get there, and once you get there you wanna win it". Coach Lans said it's always the next win that matters.
Finally the coaches were asked if they are looking ahead in the brackets and where their focus is for the playoffs and both coaches stated "One game at a time".
To have a long run in the playoffs, the Dons need to work on the areas they have struggled with all year. This includes getting into formation for corner kicks, keeping their heads up, and staying aware once they have the ball, as well as their lack of communication on the pitch. Once they focus on improving these, the coaches believe the Dons can easily be the strongest team in the division.