Dons Win Another on Senior Night
Image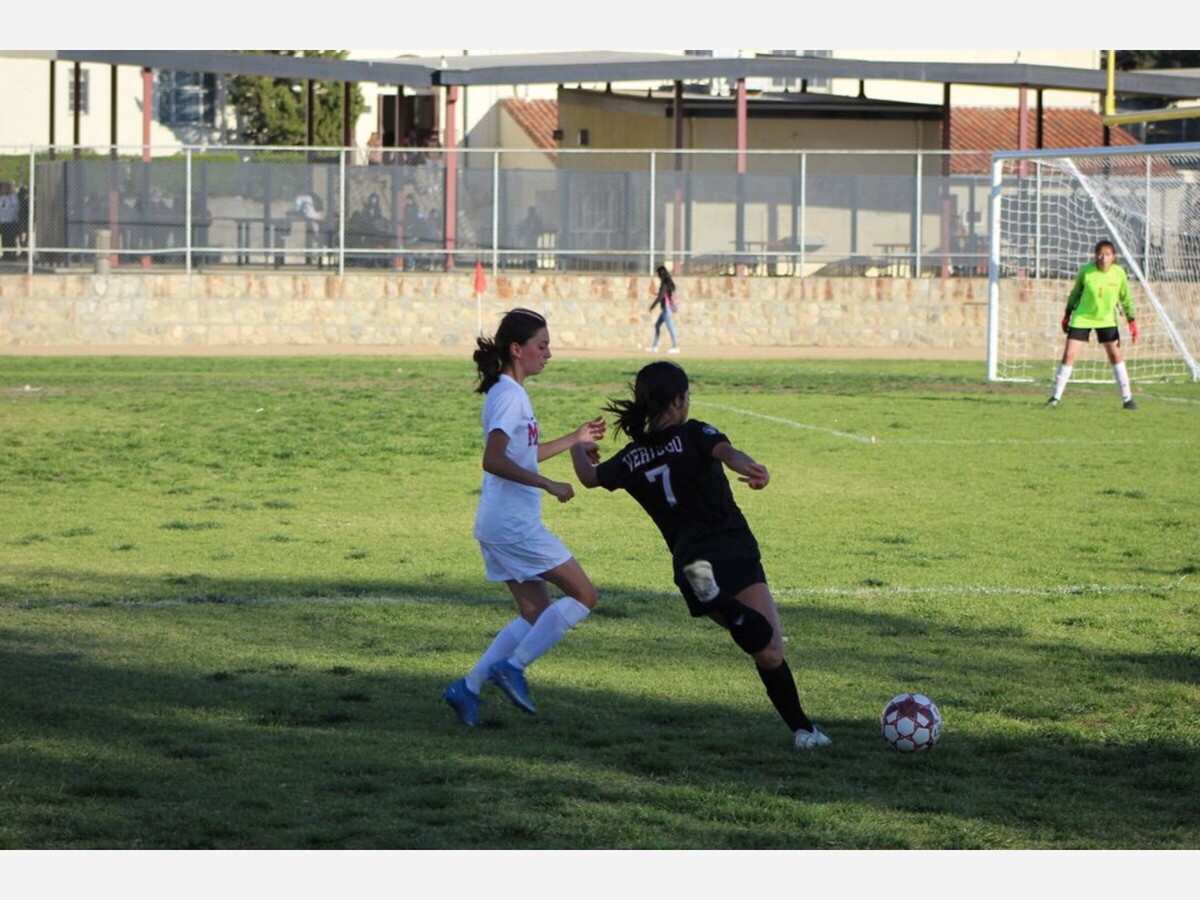 On Wednesday afternoon, Verdugo Hills had a rematch with last week's opponent the Vikings of Monroe High School. The Dons hosted their second to last match of the season, and used this opportunity to celebrate the seniors with Senior Night.
Before honoring the seniors, they first played the match against the Vikings. As a whole, this was not the greatest match for Verdugo Hills, as they were struggling all around and could not put pieces together consistently. This can happen on match days where there is a special event. The match started with the Dons having the initial kickoff of the match, but the Vikings came into this match with vengeance in their eyes from their loss when these two teams met last Friday. The Vikings were playing more physically aggressive and more offensively aggressive as well. Even with Monroe coming into the match with more aggressiveness then their last bout, they did not manage to score and only one goal was scored throughout the entirety of the match.
The one and only goal in the match was scored at the 25th minute and was scored by Angie Garcia Cortave to give Verdugo Hills a 1-0 lead. She scored as the goalie was struggling to read of the Dons offensive movement and their passing and Cortave was able toto get it into the net. Both teams had scoring opportunities throughout the rest of the match, but neither team was able to capitalize and score. With the struggles of this victory, Verdugo Hills now completely understands everything they need to polish before their final match on Friday, February 11th when they take on Chavez High School, also at home.
With the season coming to an end very soon, it was time the Dons celebrated their seniors and bid them farewell. After the match, the seniors were honored in a ceremony as Coach Matt Nicchitta was talking about how much each senior meant to the team and how they will be missed. After Coach Nicchitta spoke about each of the seniors, each senior ran through a tunnel the team had made and was greeted by a gift and photos. Each of the seven seniors of the team had received a gift, posters made by their teammates, hugs from the teammates and family members. The seven seniors being honored were Isabella Owen, Carolina Aramburo, Tiffany Asatryan, Zulema Olivares, Maritteta Minasyan and team manager, Jimena Morena.
At the end of the ceremony, captain and senior Zulema Olivares was asked, about the seniors that are leaving, and she stated "I think they're gonna have a difficult time finding defense (next year) but they are pretty well connected with each other, the chemistry of the team is really good, so I don't think that'll stop them from winning once the seniors leave".
May the seniors have the best time in college and go on to do amazing things.