Dons Win Handily at Monroe
Image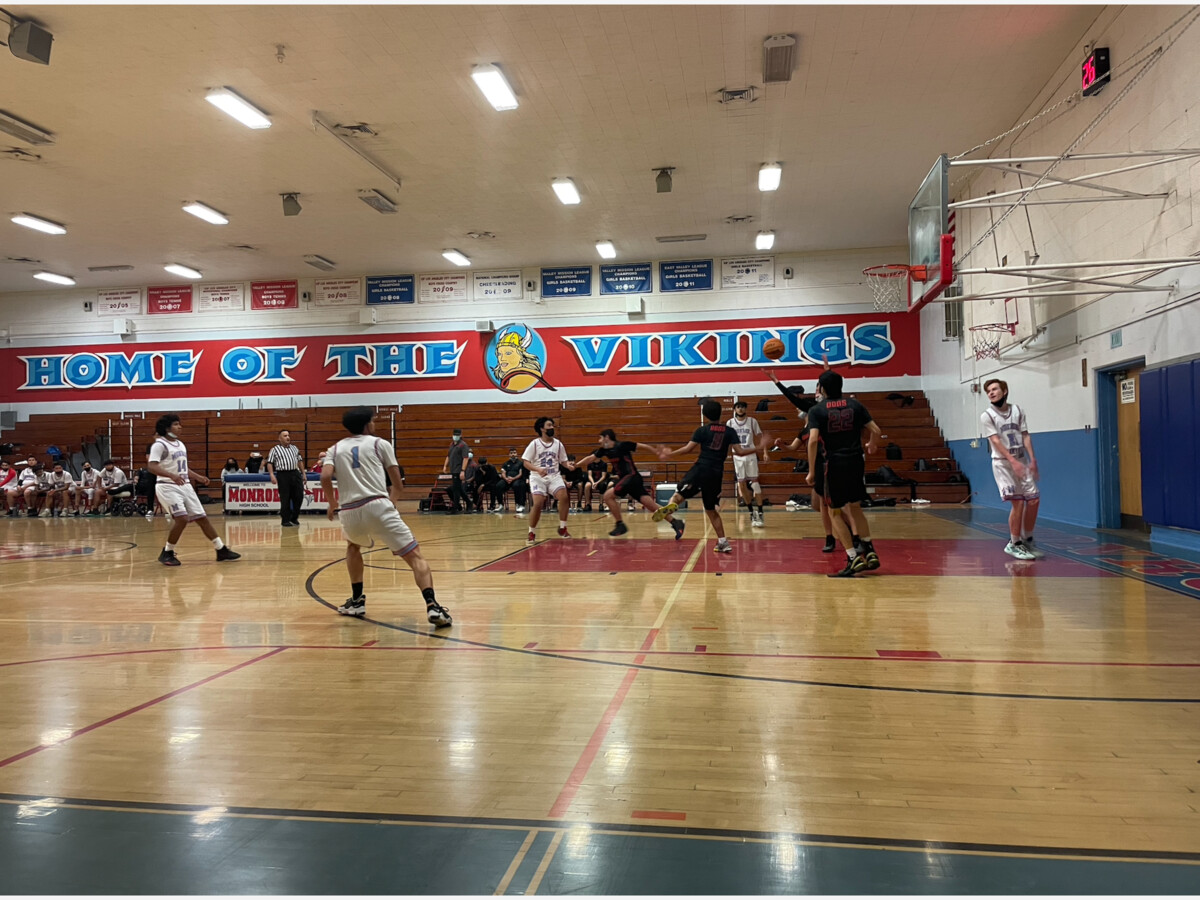 After defeating the Monroe Vikings last week 72-37, the Dons came into their Monday afternoon matchup feeling fairly confident, but maybe a bit too relaxed. David Marcos watched the game from the bench, as did Georges Abdulnour, both seemingly injured. Even without those two mainstays, Verdugo Hills still had a clear size, height, and skill advantage over the Vikings, and they seemed to play with their foot not fully on the gas. The Dons ultimately won the game handily 56-29, but the game was close until halfway through the second quarter.
The Dons should look to step up their intensity, regardless of the opponent, especially with the playoffs right around the corner. Guard Alexander Martinez got a lot of minutes today, and played hard. Guard Alan Hernandez continued to assist his teammates as he's done all season, and Verdugo Hills took a comfortable lead into halftime at 26-13.
Monroe came out in the third quarter and went on a 7-1 run. That was countered by an onslaught of points by Arlen Tomasian, who scored 9 in the quarter, and ultimately finished the game with 19 points. Everybody was getting touches, but there were also a slew of errant turnovers by the Dons. By the end of the third, the scoreline stood at 40-27 Verdugo.
Verdugo Hills finished the game by winning the fourth quarter 16-2. The game was rescheduled from early January to today due to Omicron concerns. The Dons have their final game of the regular season this coming Friday, February 11th, when they visit the Chavez Eagles.