Dons Win with Windy Conditions
Image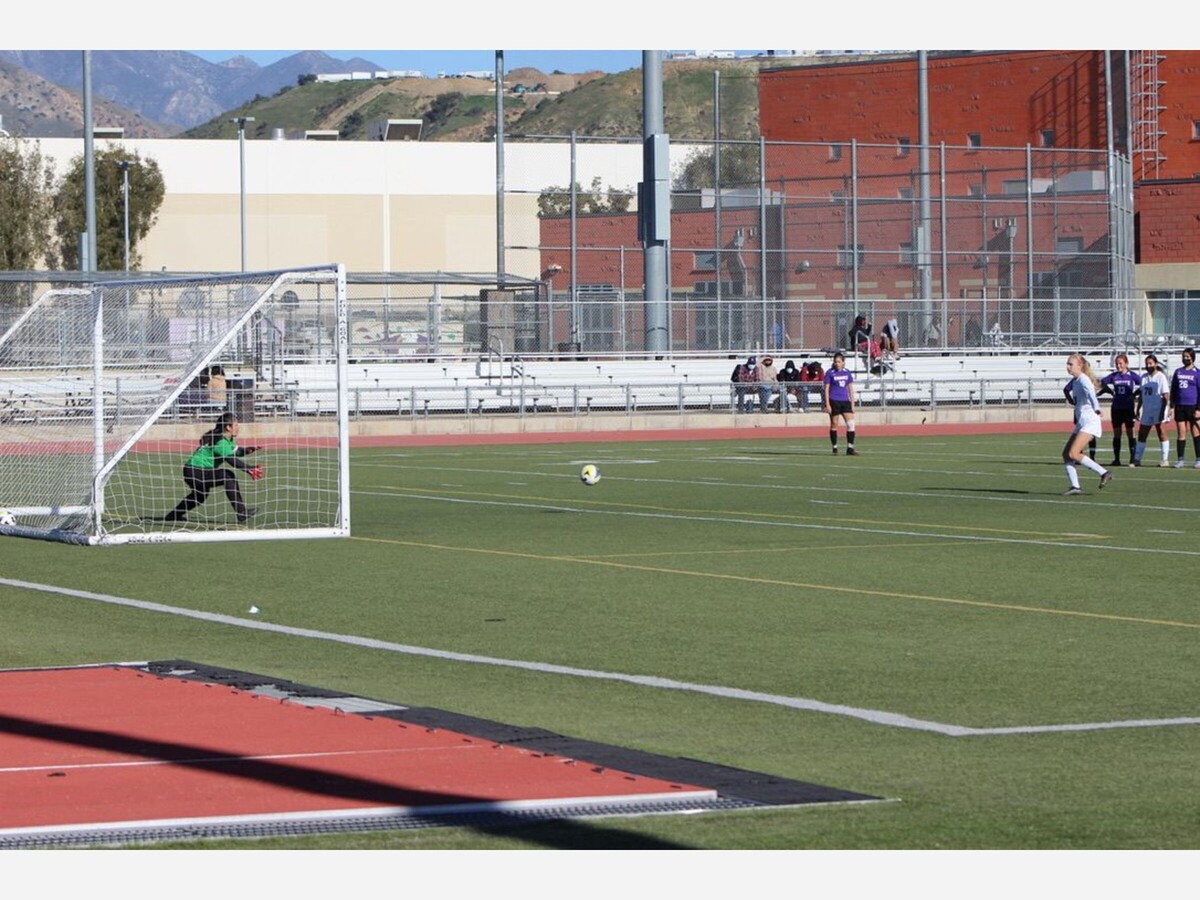 On Wednesday afternoon, the Verdugo Hills Dons took a trip to face the Eagles of Chavez High School. Coming into this game the weather conditions were not the greatest. The wind was blowing very strong, ultimately affecting the ball in the air. Verdugo knew and understood this, so their main goal was to keep the ball on the ground and not kick the ball in the air very often.
The Dons had the opening kickoff and were very aggressive regardless of the conditions as their play style is not particularly affected by the winds. On the other side of the field, Chavez was very aggressive physically and it ultimately led to their downfall. In the 11th minute of the match Melissa Munoz was fouled by Chavez in the penalty box and a penalty kick was awarded to Verdugo. Calia Peterson-Henry took the penalty and converted the kick to open the scoring, making it 1-0 Dons. The remainder of the first half was essentially a back and forth kickball match as Chavez would kick the ball into the air at every opportunity. Verdugo could not take advantage of their scoring opportunities due to the referees calling offsides on the forwards of the Dons, seemingly on every offensive run. The first half ended with the score of 1-0 in favor of Verdugo.
During halftime the team regrouped and talked about their game plan, and spoke on how they need to continue keeping the ball on the ground to tire out the Eagles defenders. The halftime talk was one that was needed, as this certainly lit a fire in the Dons. Isabella Owen got things started quickly in the second half, when she scored in the 41st minute. The Dons continued to battle for calls as the referees seemingly were not giving anything in their favor. Dons Coaches Matt Nicchitta and David Lans were sticking up for their players and questioning these calls, ultimately resulting in the referee giving both coaches a warning. This caused the Dons to change their attacking approach, and it paid off. In the 73rd minute, Calia Peterson-Henry took a corner kick, and she l found Aolani Dominguez with the entry, and she scored the third goal for the Dons. This was also the final goal of the match, and the final score was 3-0 Verdugo.
The Verdugo Hills Dons will play another match on Friday February 4, visiting the Vikings of Monroe High school at 2:30pm.