Dons Victorious Over Huskies 55-45
Image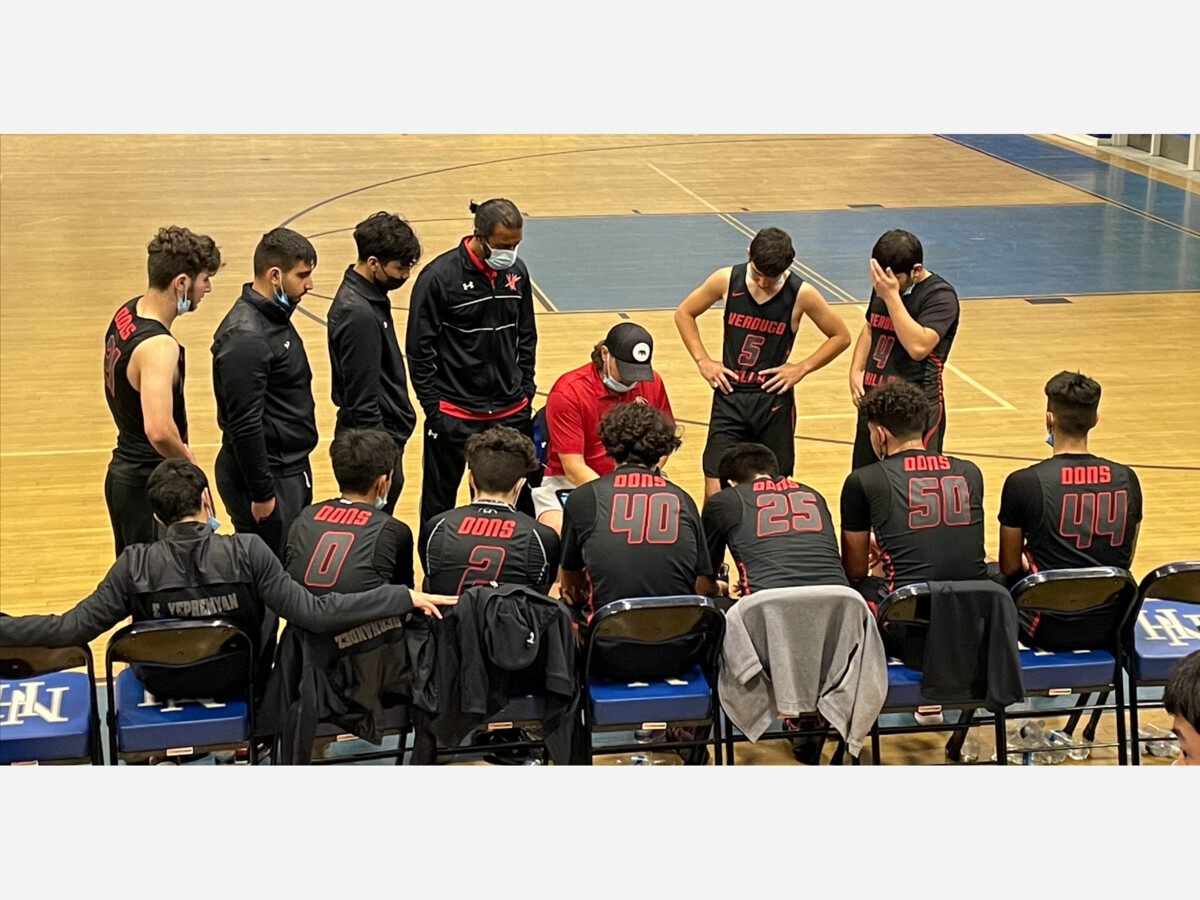 Verdugo Hills took on the North Hollywood Huskies Monday night following back-to-back tough losses. The first half was a little lackadaisical and low-scoring, as the Dons struggled to find their rhythm. Verdugo Hills were clearly the more skilled team, but they weren't taking good shots in the first half. They had the height and speed advantage, yet at the end of the first quarter, the Dons were down 8-5.
Alan Hernandez came out in the second quarter strong, hitting a three-pointer, as well as assisting Arlen Tomasian on an alley-oop lay-up, to tie the game at 10-10. The Huskies were hitting three-pointers, and was their main source of points. The Dons led 23-19 at the tail-end of the second quarter when a Husky guard shot a three from the corner and hit the shot, and got fouled in the act, and hit his free throw. So, at half, it was tied 23-23.
Right out of the half-time break, Verdugo looked down low to Center Sonny Lopez for a post-up, and he delivered a nice spin lay-up. Georges Abdulnour looked the strongest he's looked since returning from his ankle sprain, fighting down low in the second half, pulling down a handful of offensive rebounds. North Hollywood hung around by hitting two three's and suddenly, it was tied again at 29-29. Dons Guard Andre Javadian mirrored that, by hitting two threes of his own to bring the lead to 36-29. The Dons held this lead for the remainder of the game, at one point, leading by as much as 11 in the fourth quarter.
It was a good victory for the Dons, after two tough losses, however, they needed to attack the basket more and put pressure on the Huskies defense in the paint. Yet, there were nice moments, and Adrian Mirzakani finished the game strong with 6 points in the fourth, and shot it confidently. David Marcos had 9 points in the fourth, including one three-pointer. The Dons held on to win 55-45
The Dons have three games remaining in their regular season. They will see North Hollywood again this Saturday, February the 5th. Before that though, on Friday, February 4th, the Dons will be taking on Monroe at 7 PM.