The Dons Fall to Poly Parrots on Friday
Image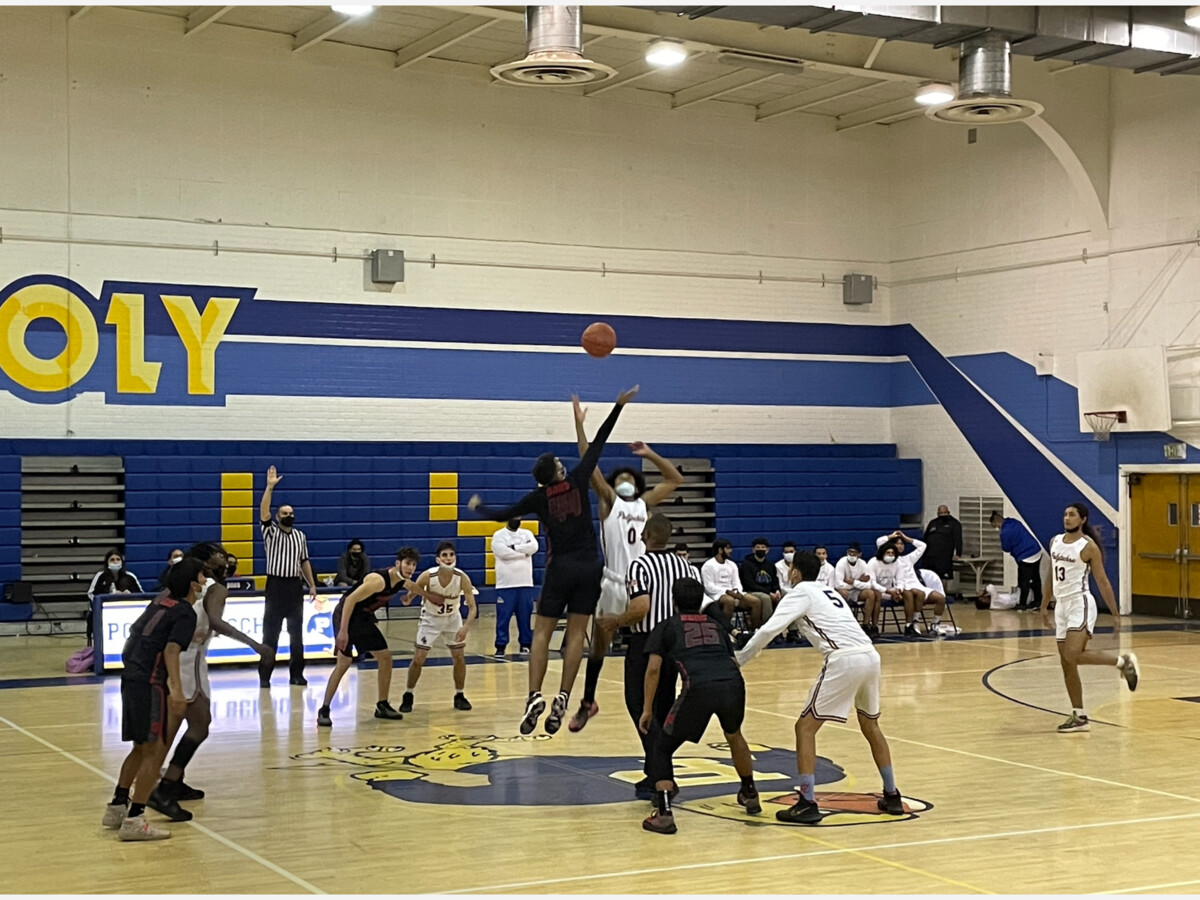 The Dons played the Poly Parrots on Friday in Sun Valley at the Parrots' home court referred to as "the Cage." It was the second time Verdugo Hills has seen the Parrots this season. The last matchup saw a heightened physicality, bordering on rivalry between the two teams, fans included. The last game saw a technical foul after a parrot intentionally stepped on a Dons player who was on the floor, and ended in favor of Poly, 80-68. The game Friday night saw several offensive fouls and heckling from both sides of the packed bleachers. It was a close game throughout, but the Parrots pulled away, ultimately winning the contest 63-49.
The Parrots came out in the first quarter and went on a 6-0 run, but the Dons answered. Soon it was 8-6. Then the Parrots scored 8 straight points, and pulled ahead. Dons Guard David Marcos had two three-pointers in the quarter. He also took a charge in the defensive lane, and so did Guard Alan Hernandez, which conveyed the hustle on the defensive end to get to the spot. It was 18-9 at the quarter break.
Georges Abdulnour played this evening, after having been sidelined with an injury for a couple weeks. Arlen Tomasian had a good second quarter, finding lanes and getting to the basket. David Marcos was fouled as he made a three-point shot and converted the free throw for a four point play to cut the deficit to 20-15 halfway through the quarter. Forward Adrian Mirzakani found Tomasian for a lay-up at the end of the second quarter to see the scoreline at 28-22, with Verdugo trailing at the half.
Some words were exchanged during the second-half warm-ups, and the third quarter began to pick up momentum. Poly went into their full-court press. The third quarter is often the tipping point for the majority of basketball games, and certainly, the Parrots took the helm. By the end of the quarter the Dons trailed 49-31.
The Dons won the fourth quarter 18-14, as they attempted to stage a huge comeback. David Marcos had 10 points in the quarter. Alan Hernandez scored a couple of baskets, and took a nice charge. However, the Dons were unable to muster up a comeback, though at moments, it seemed possible, like when Mirzakani drained a three to bring the game to a 10 point deficit.
The Dons will see North Hollywood next on Monday January 31st.