Dons Face Grant Lancers for the Second Time This Season
Image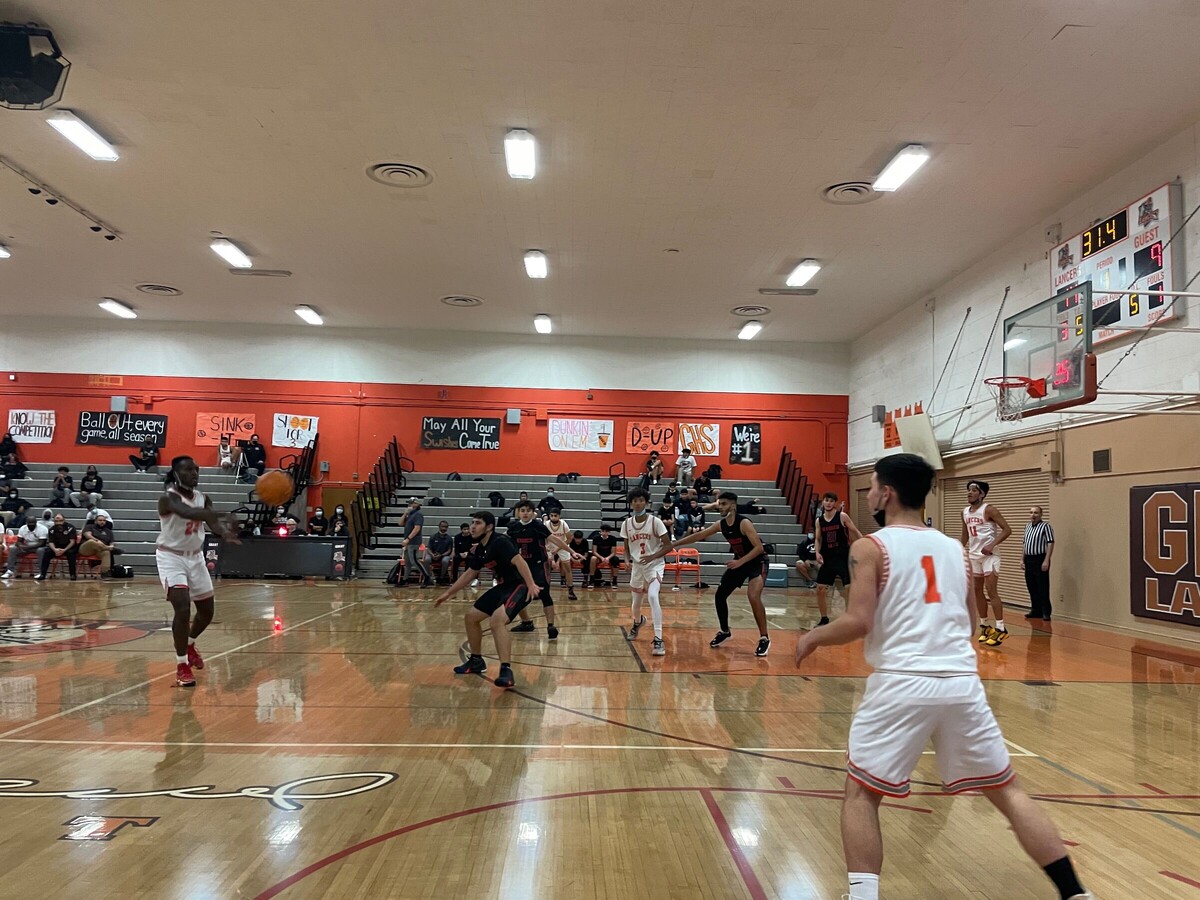 The Dons played the Grant Lancers on Wednesday night looking for redemption. In the last game against Grant on December 8th, Verdugo Hills fell to Grant 97-54. The Dons surely were eager to have another crack at the Lancers. It was a hard fought game, and mildly sloppy on both sides. Grant ultimately prevailed 65-49, though the game was tight throughout, with the Dons consistently hovering at a 4-to-8 point deficit.
Grant came out strong, going up 7-0 quickly. But the Dons answered, making their way through the Lancers full-court press. The Dons were without Georges Abdulnour, Erik Yepremyan, and Alexander Martinez. Though Verdugo Hills was undermanned, the end of the first quarter saw Grant up just 14-9.
The sloppy first quarter passing for both sides continued into the second quarter. Dons Forward Adrian Mirzakani had some nice looks, scoring 6 points in the quarter. David Marcos scored 5, including a spin-move fade-away jumper and-one from the left short corner that brought on "ahhs" from the Dons supporters. Lancers wing Jeremiah Windham was the stand-out player this evening, finishing the game with 35 points, with 7 in the second quarter. The Dons weren't moving the ball especially well this evening and struggled making solid passes, yet, they were able to find lanes to the basket consistently, and it seemed like the spin-move was contagious amongst the Verdugo Hills players. The score going into the half saw Grant up 28-20.
The intensity picked up in the third quarter. The scoring for the Dons was more evenly spread around, with Dons Guard Alan Hernandez contributing 3 points, Andre Javadian and Garik Yermyan each hitting a three-pointer, David Marcos scoring 5, and Sonny Lopez hitting a put-back lay-up. Verdugo Hills' rhythm started to mesh in the third quarter, and they seemed to be closing in on the Lancers. The score was 43-39 at the end of the quarter.
The game was on a tipping point, the sloppiness was gone and it was a tight contest. But Windham came out in the beginning of the fourth quarter and put his team on his back, going on a personal 12-0 run, and ultimately scoring 15 in the fourth quarter. The Dons were getting open looks, they just weren't falling, and Windham's shots were. Even though the final score was 65-49, that doesn't reflect the closeness of the contest for majority of the game. Marcos scored 6 in the fourth. The undermanned Dons just as easily have won the game, but it wasn't to be. The game was in stark contrast to the loss to Grant earlier in the season, and in many ways, a big improvement, specifically on the defensive end. The Dons play Poly next on Friday, January 28th