Dons Continue to Dominate Valley Tournament
Image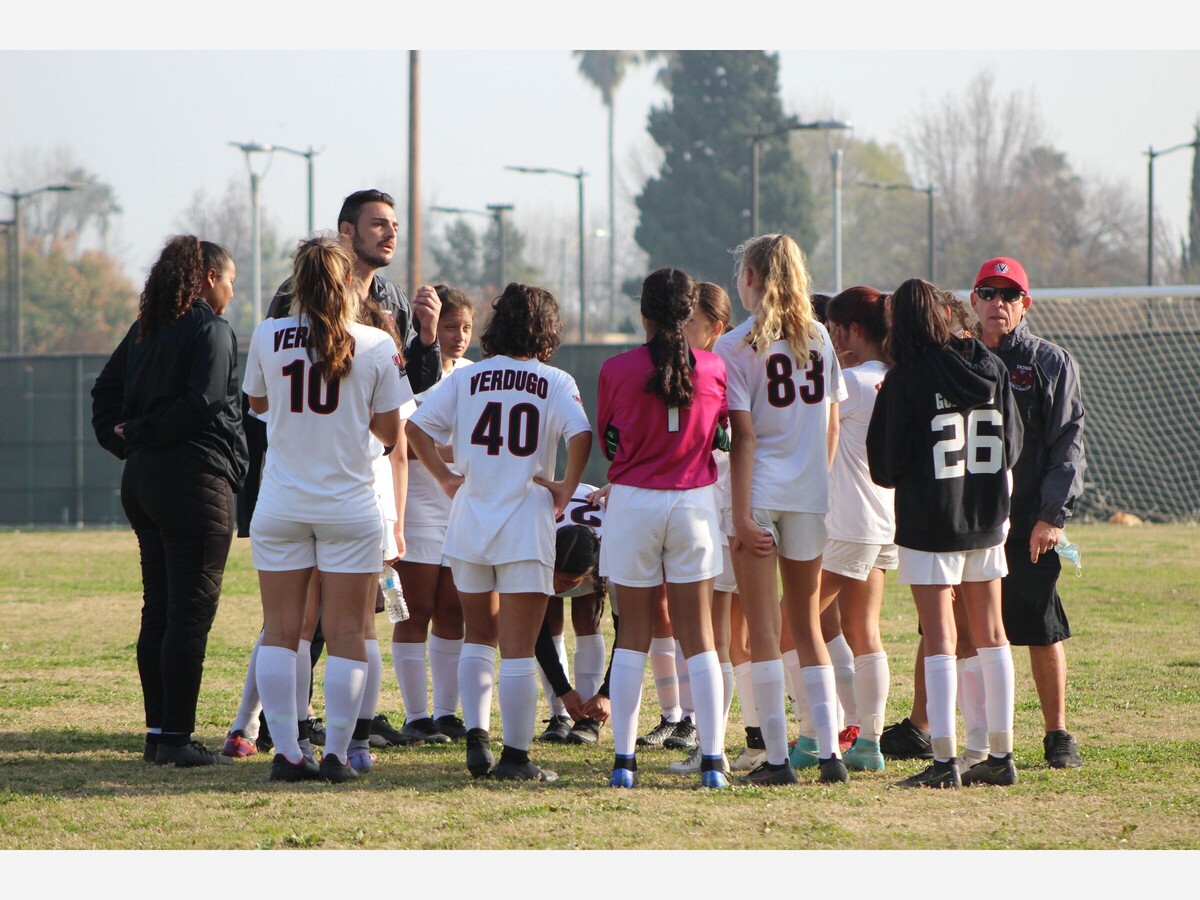 On Friday, the Verdugo Hills Dons played two games in the L.A. Valley College Tournament. The first game they played was against the San Fernando Tigers. In that game the Dons beat the Tigers 3-1.
Their second game of the day was against the Cougars of Kennedy High School. Playing two games a day is always tough, but Verdugo Hills continued to play at the best of their abilities with coaches Matt Nicchita and David Lans always vigilant on their players and subbing them out when needed.
The match started off with Verdugo Hills having the advantage offensively having a majority of their possession time on offense. The Dons were constantly pressuring the defense of the Cougars and forcing their defense to take action. As stated by some of the Dons players during the action, Kennedy was a very physically aggressive team. This kept the Dons at bay for a good portion of the game, but ultimately it did not go in favor of the Cougars. In the 18th minute of the match Hailey Mejia was fouled inside of the penalty area and the Dons were given a penalty kick as result of the foul. Calia Peterson-Henry was the one who took the penalty kick and she was able to score the goal for her team.
The second half of the match Kennedy had attempted to slip through Verdugos defense but Verdugo did not let anything through. Kennedy did have a few opportunities, but they could not piece it together as they were struggling offensively and could not finish their opportunities. The Dons were able to bend, but not break and held on for a 1-0 victory.
At the end of the match coach Matt Nicchita commented about the two wins in one day, "With all things considered with COVID-19, injuries, the tournament and the two games in a day, we showed a lot of toughness and heart getting the two wins today against two tough opponents. It ended as a good day". By virtue of having an undefeated record and their next opponent dropping out of the tournament due to COVID complications, the Dons end their tournament run as the champions. They finish with an overall record of 4-0, and will return to play next week on Wednesday, January 12, when they host the Monroe Vikings.