Dons Fall to Canyon Cowboys Thursday Night
Image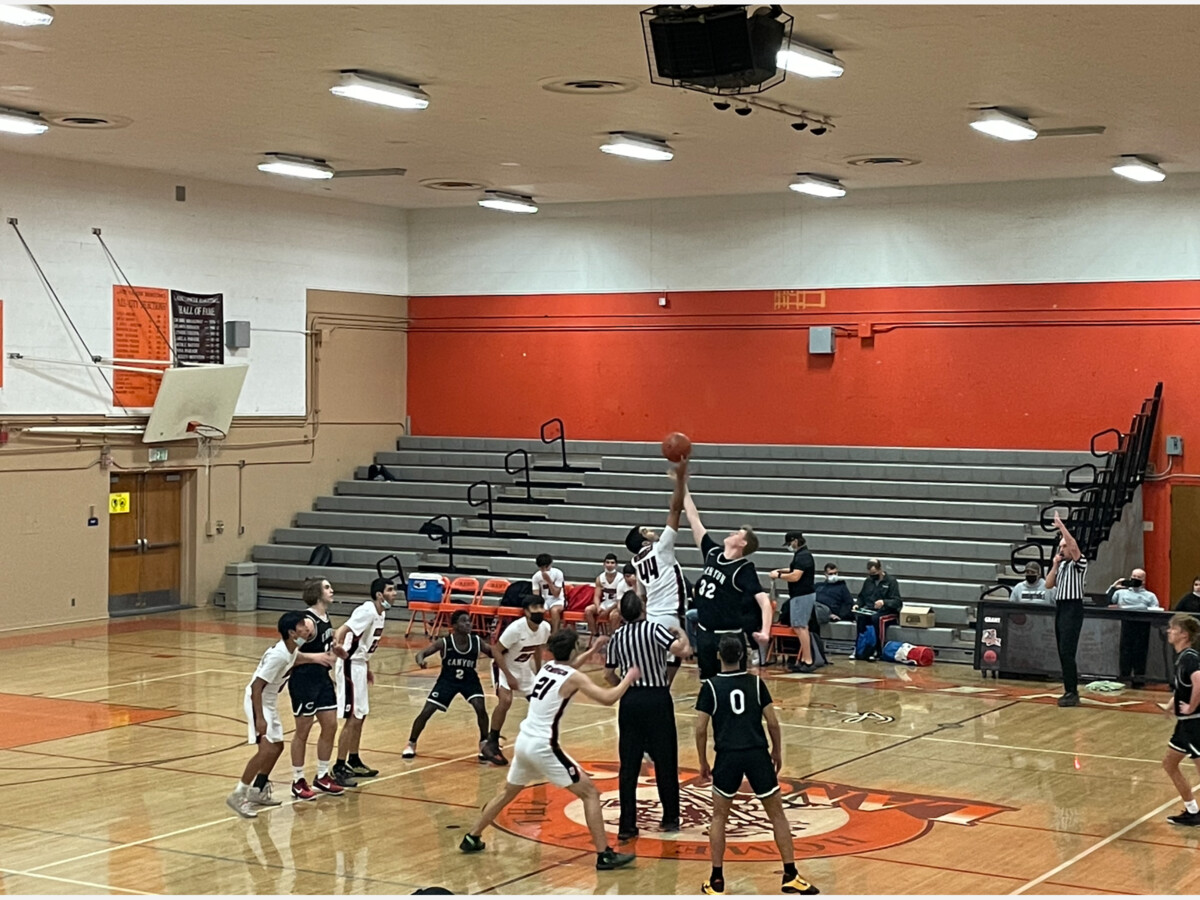 Verdugo Hills took on the Canyon Cowboys Thursday night at Grant High School for their third game in the 2022 Ed Baker San Fernando Valley Invitational Tournament. The Dons exhibited strong defense, and were undermanned, with big-man Georges Abdulnour out with an ankle injury. Center Sonny Lopez was back in action tonight, scoring 10 points and pulling down multiple rebounds. The game had a physical intensity, but more than anything, the Cowboys were surely the loudest team the Dons have played thus far this season, making a point to always be talking on both sides of the floor, including their bench and assistant coaches. The Cowboys won the game 62-46.
Erik Yepremyan started the first quarter with a quick lay-up, followed by a floater by David Marcos, and the Dons were quickly up four. The Cowboys came right back with a three-pointer, followed by a hook shot from their big man Brody Baumgartner, who the Dons did a solid job of locking down tonight. The rest of the first quarter followed this back and forth, head-to-head rhythm. Halfway through the quarter the Cowboys went into a full-court press, which the Dons were consistently able to break. The end of the first quarter saw Verdugo down 9-14.
The loud and physical play continued into the second quarter. Dons Forward Adrian Mirzakani scored 7 points while the Cowboys continued to press. The Dons made the Cowboys work for all their points. Lopez hit a lay-up to take the game into halftime with the Dons trailing 23-30, within striking distance.
David Marcos hit a three-pointer to start the third quarter and bring it to 26-30, but Canyon began to hit their shots and bring their lead to double digits. Marcos dropped 7 points in the quarter, and the Dons applied pressure defensively, but by the end of the quarter they were down 34-44.
Halfway through the fourth quarter, the Cowboys began to pull away, stretching their lead to 15 after an and-one-lay-up, followed by a quick put-back on the following possession. The final three minutes of the game saw both teams' second strings playing hard and making the most of their minutes.
With Canyon being one of the stronger opponents the Dons have faced this year, all and all, it was a good outing for Verdugo Hills on Thursday night. They face the University Wildcats next on Friday afternoon at 3:30