Dons Girls' Soccer place Second in the South Gate Rams Cup
Image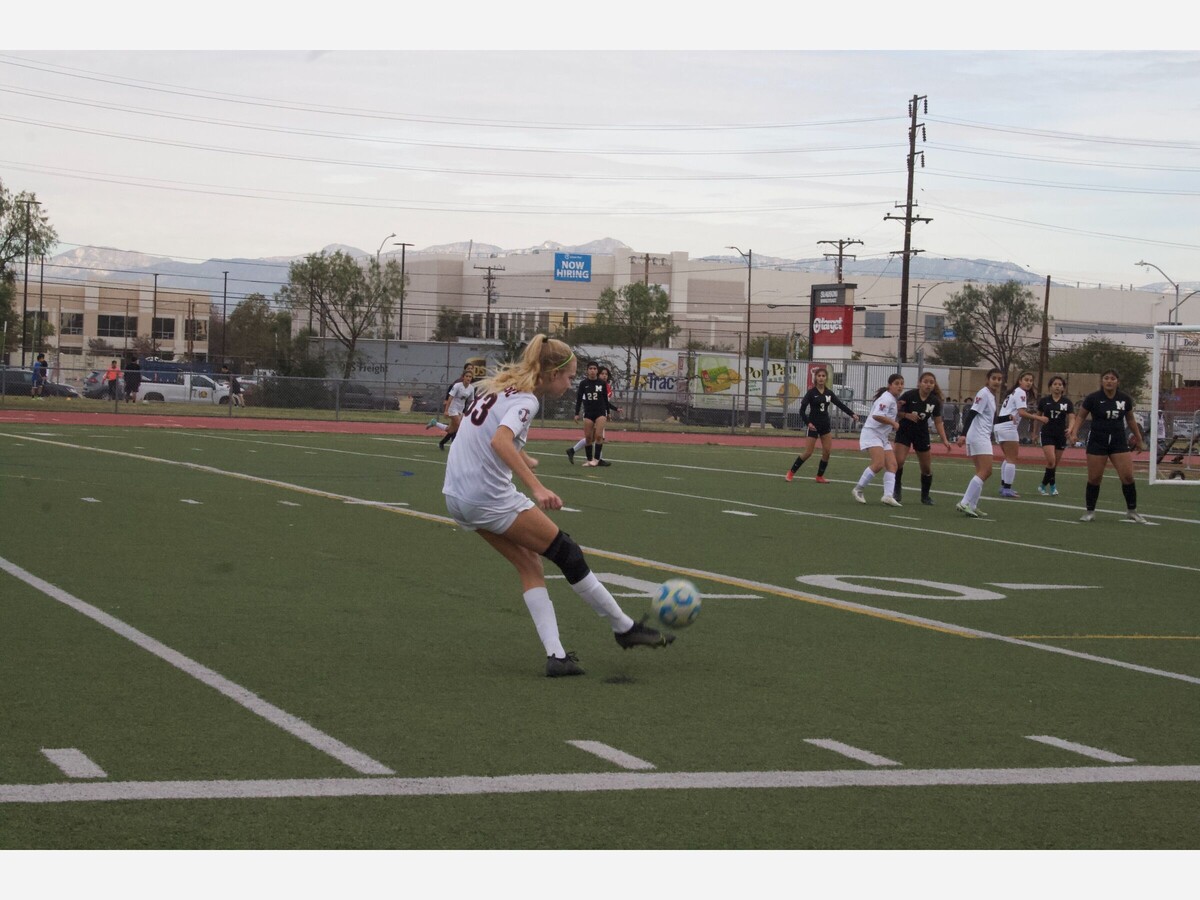 The Verdugo Hills girls' soccer team participated in the sixth annual South Gate Rams Cup held December 20-21, on the first day they picked up easy wins against the Roosevelt Rough Riders 5-1 and shutout North Valley Military Institute Hawks 4-0.
The second day however was a different story for the Dons as they battled the likes of Marquez and host Huntington Park. Against the Marquez Gladiators (7-3), the Dons started the match quick to the ball on the ground, and they dominated the match outshooting their opponent with 19 shot attempts to 7, not letting the Gladiators get a touch on the ball. Sophomore Lia Tsaturyan scored the Dons first goal in the 13 minute of action and they held a 1-0 lead going into the break.
Sophomore striker Callia Peterson-Henry once again showed why she's always a threat from the top of the box, sniping a shot two minutes into the second half. She also finished with three takeaways. The Dons could have had a third goal in the 63rd minute, but a Marquez player was injured deflecting a shot on goal from junior Melissa Munoz. The Dons played the ball and freshman Aolani Dominguez put the ball into the back of the net. The two officials discussed the play for two minutes and they ultimately called a drop ball and no goal was counted.
Verdugo Hills held on for a 2-0 victory against the Gladiators to set up a finals contest against the host Huntington Park Spartans, winners of 9 of their first 10 matches. HP were very physical and showed the fact that they were a much more experienced team than the youthful Dons. Verdugo didn't have many opportunities to get a shot on goal, but in the 66th minute Peterson-Henry drew contact in the box and was awarded a Penalty Kick opportunity. She made the kick to cut the Spartans lead to 2-1. Unfortunately for the Dons, that was their only conversion of the match as the Spartans came away with the win by that same score in the championship game of the tournament. Dons coach Matt Nicchitta reflected on the Rams Cup saying, "It was a good chance for us to get out of the Valley and to play against some competition that we wouldn't see other than in the playoffs, so that was good for us."
The Dons will get a much deserved break for Christmas and New Years, the varsity girls will be in action again on Jan 6 against the Academia Avance Guerreros Jaguares (6-1-1) on the stadium turf of Los Angeles Valley College in Van Nuys at 11am.