Dons Girls' Basketball Defeats Wilson in City Finals Rematch
Image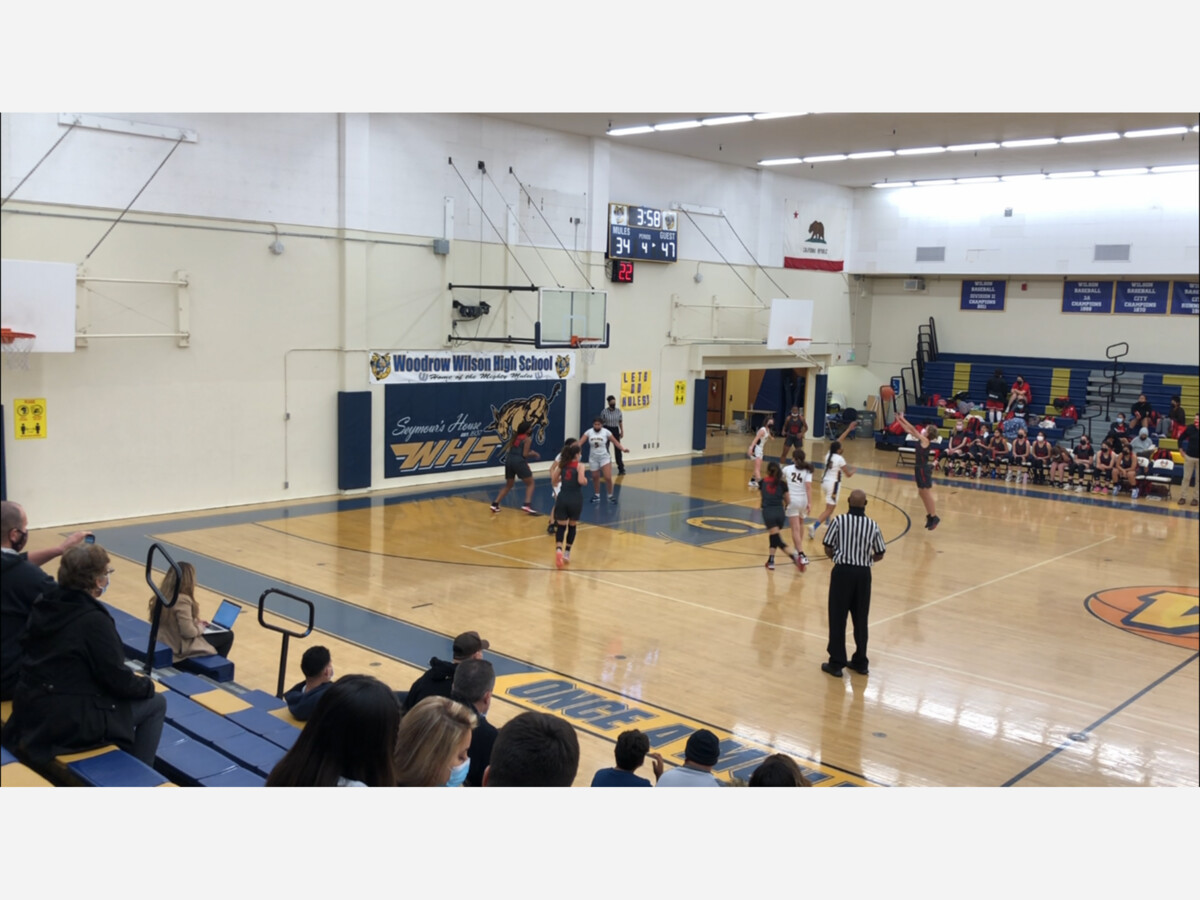 The reigning City Division III champion Verdugo Hills girls' basketball team had their first test against a City Section school when the Dons traveled to Los Angeles Wilson on Monday afternoon for a rematch of the Spring final. During that spring matchup, the No. 3 seeded Dons upset the top-seeded Mules by a final score of 47-45. This time around, the Dons won 55-47 at the Seymour's House, which is the gym name for the Mules - ironically opened the same year Verdugo Hills was born in 1937.
The Dons maintained possession from the opening tip, freshman guard Victoria Vanegas saw a wide-open Moriah Mosley, a sophomore, for a three pointer. Junior captain Nicole Vanegas had a nice jump shot fall to build the lead to 6-2 and then added a layup to put the visitors up 13-2. The Mules scored the next 16 out of the last 28 points of the first half, to cut the Dons lead to only 25-18.
Mosley paced the offense on the scoresheet with a 24 point and 12 rebound double-double to go along with a game-high 4 steals, while Vanegas finished with 17 points. Vanegas collected 8 rebounds and five points.
Dons coach Kevin Peterson-Henry reflected after the win, "Well, it should have been a lot easier. We were playing really well for a while and then Wilson is just always on you." He was referencing the Mules defense forcing the Dons to turn the ball over 21 times.
Chatsworth visits Verdugo on Tuesday undefeated in five contests, outscoring East Valley League schools North Hollywood Huskies and Grant Lancers by 60 points. The game is scheduled to tip-off around 4pm - but consider arriving early for what is expected to be a full capacity contest for the first time since the City Division IV Semi Finals held on February 21, 2020. Peterson-Henry is "excited for them - because we are a really good team and I want us to have that buzz around campus and have people come out and see us play."