Dons Basketball steal it away for the win
Image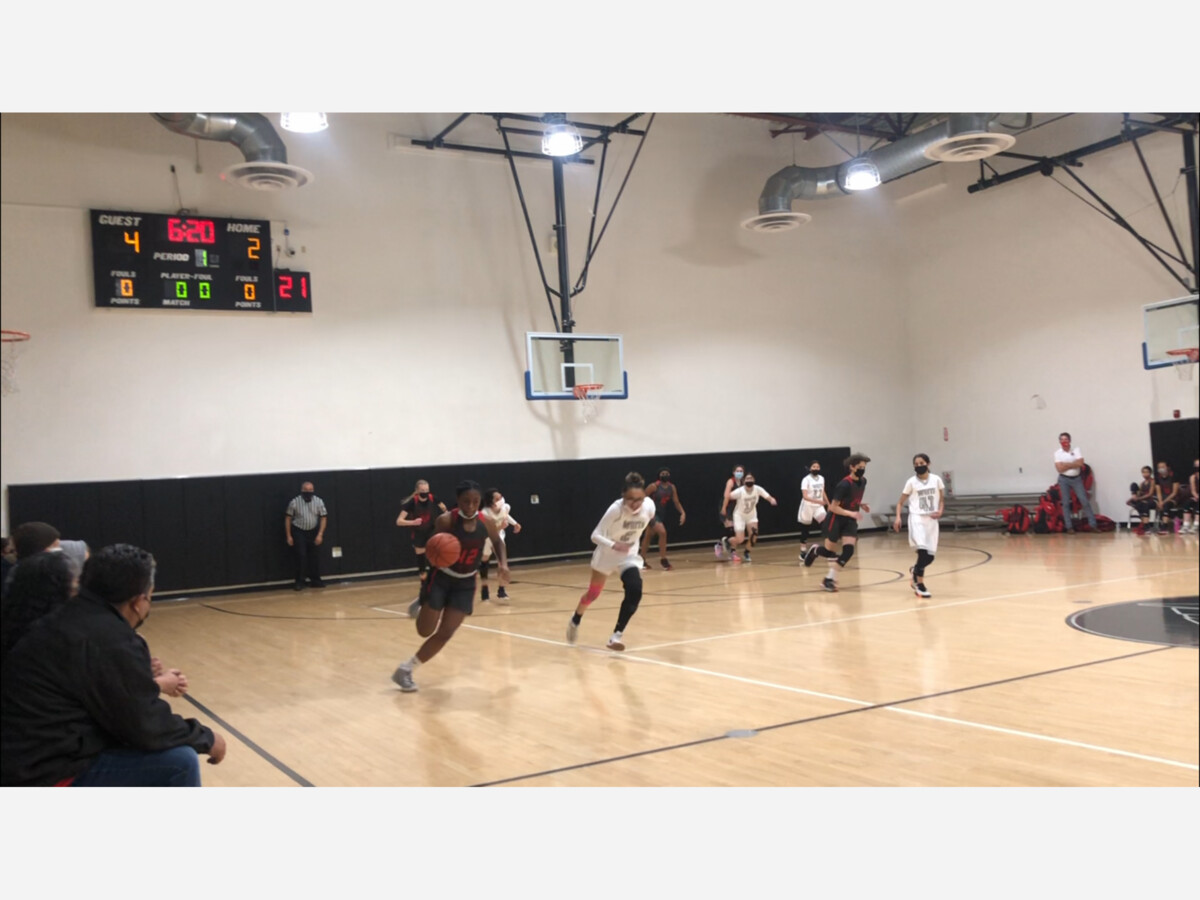 The Verdugo Hills girls' basketball team (3-2) entered their second straight week of tournament action, this time at San Fernando's Vaughn Learning Center on Monday evening. The Dons faced off against the tournament host White Tigers and came away on top by the final score of 48-15.
Verdugo Hills was in control from the opening sequence, as Sophomore guard Moriah Mosley blocked a shot, resulting in a steal and went to the other end for a layup to put the Dons ahead 2-0. They later built leads of 11-2 and 13-3 and never looked back from there.
The Dons were led on the score sheet by Junior guard Nicole Vanegas, who finished 13 points, 7 rebounds and 7 steals, while Junior center Morriah Mbachu scored 10 points and grabbed 9 rebounds and the freshman guard trio of Lilly Opper, Victoria Vanegas and Elaine Oh combined to total 11 points, 8 rebounds and 6 steals. The Dons forced 40 White Tigers turnovers, resulting in 26 steals.
Dons coach Kevin Peterson-Henry stated postgame that he wants "to see us be more consistent, because we play good defensively like you said - but we don't do it every possession. We look really good when we're moving the ball - then things get stagnant and then we kinda go with a cold spell or whatever," and later added "Can we be one of those top level teams that do it every possession and were not there yet - but that's the goal."
Next up for the Dons in the Vaughn tournament is Tuesday afternoon against the Lakeview Charter Lions, who come in with an overall record of two wins against no defeats. The game is scheduled for a 4pm tip-off.