Tough Loss for the Dons against the Huskies
Image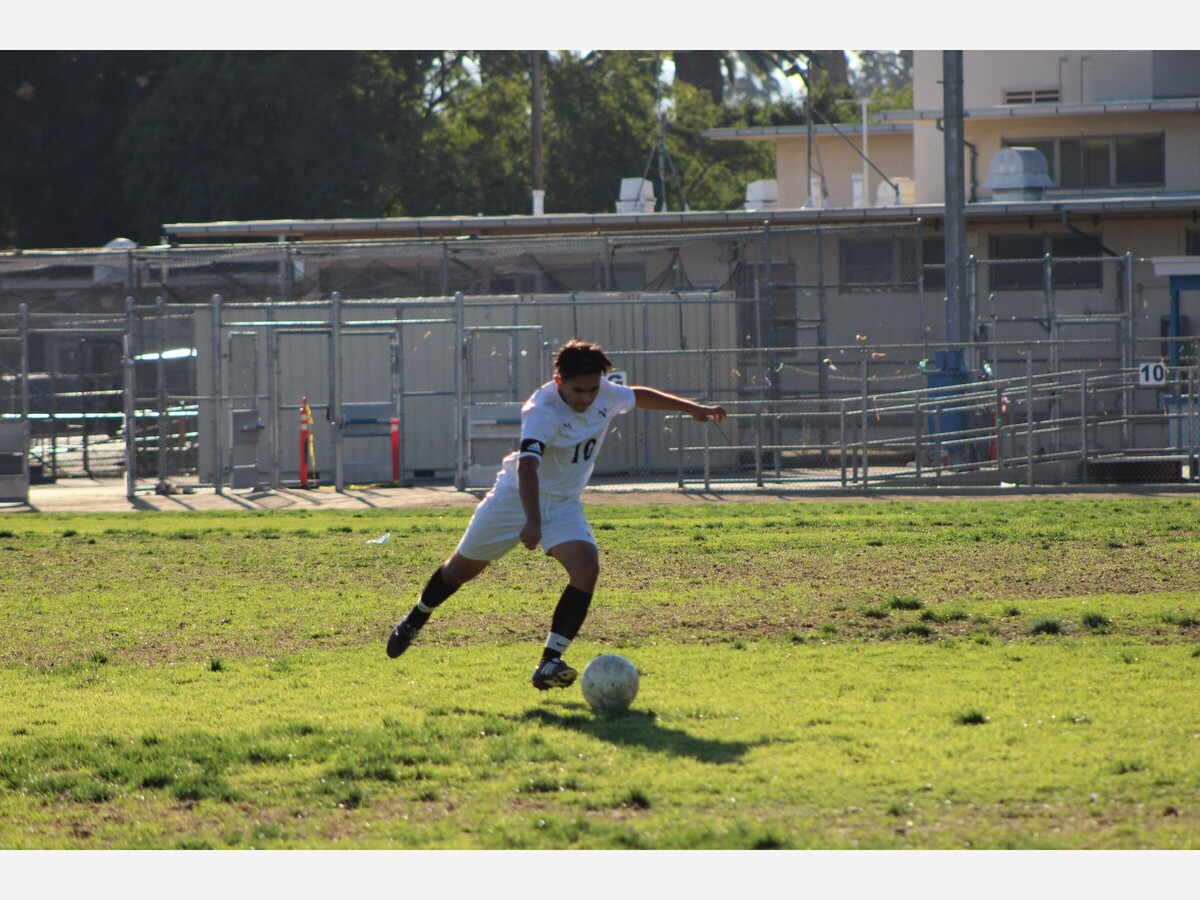 The Dons of Verdugo Hills (1-1) took a visit to play against the North Hollywood Huskies (1-1-1) on Wednesday afternoon. This game was the start of league play for both schools. The Dons came into this game full speed and with good pressure on the ball in the first half of the match, but the Huskies scored first in the 9th minute of play. The Dons answered back by scoring a goal of their own in the 14th minute, with Anthony Aguilar finding the back of the net. The Huskies managed to regain the lead almost immediately in the 16th minute of the match via penalty kick. At halftime the score was 2-1 Huskies.
The Dons were not able to hold the Huskies at all in the second half. They scored right at the start of the half with their third goal coming in the 46th minute. Shortly afterwards, the Huskies were able to score again in the 48th minute. The North Hollywood offense was connected and took their opportunities. They scored two more quick goals in the 53rd and the 57th minute of the match to extend their lead to 6-1. Eleven minutes later, in the 68th minute of the match, the Huskies were able to score another goal. The final goal for North Hollywood and of the match came in the 77th minute, making the final score 8-1 Huskies.
It was a tough loss, but this did not turn down the Dons during the match. The boys of Verdugo Hills still kept their pressure on the ball and continued to challenge the Huskies. Even though it was not the match the Dons were expecting as their first game coming into league play, the path ahead of the Dons does not stop. The Dons have the full league season ahead of them and can still prove they can put up a fight and make this a winning season. Verdugo Hills take on Lancers of Grant High School next on Friday December 3rd.