The Dons Fall to Los Angeles Center for Enriched Studies (LACES) High School
Image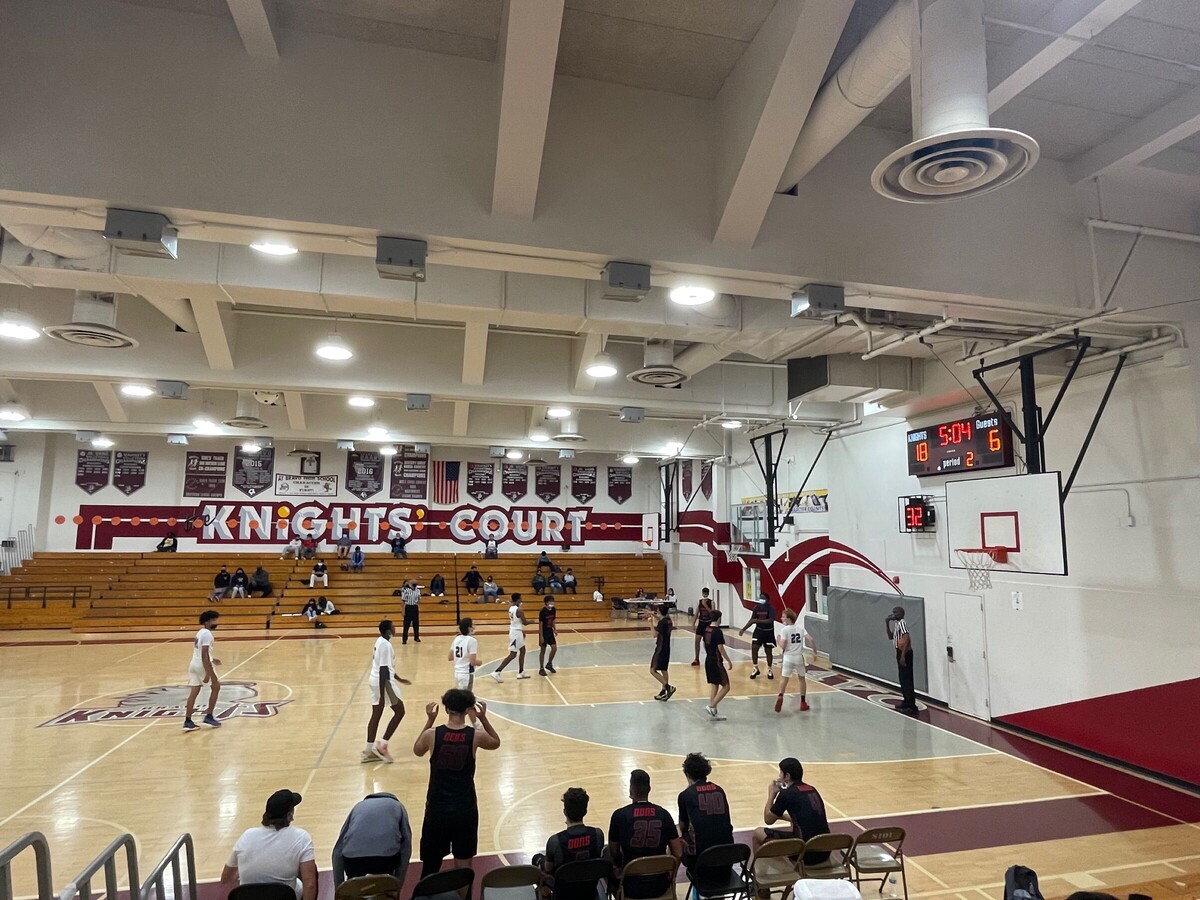 The Verdugo HIlls Dons took on the Los Angeles Center for Enriched Studies (LACES) Unicorns Friday evening for their fourth and final game of the Steven Ly Basketball Tournament. The Dons had won all three of their games at the tournament this week and were looking to extend their winning streak to four.
Both Verdugo Hills and LACES came out playing with vigor. The Dons were getting open looks but the shots just weren't falling. The Unicorns were up 12-5 by the end of the first quarter, but the Dons had some good looks and it could have easily been closer. Dons Center Guillermo Lopez scored four points in that first quarter. Both teams played admirable half-court defense, neither one of them pressing.
Free throws hampered the Dons effort throughout the first half, as they shot 1-7 from the line. Halfway through the second quarter, LACES had built up a 26-9 lead into a timeout. The Unicorns' coach was heard telling his team in the huddle, "I just watched them come back from 15-0 the other day in no time, so keep pushing." This statement was in reference to the Wednesday night game at the tournament when the Dons defeated Sylmar after coming out flat in the first quarter and going down 15 points in three minutes. After the time out, the Dons kept getting good shots up, but they still weren't falling. They ended up trailing 33-11 at the half.
The Dons practiced their free throws during the halftime warm up before the third quarter. Adrien Mirzakani hit some nice mid-range shots, and they got some production from Georges Abdulnour, their rebounding big man, yet at the end of the third quarter they trailed 53-23. The Unicorns were a deep team, with a skilled bench, but so are the Dons. It was a matter of field goal percentage.
The Dons won the box score of the fourth quarter 20-19 but they ended up losing the game 72-43. The team should be proud of their performance Friday night, as well as the other three games in the tournament earlier this week. The Dons head into the Thanksgiving break with a record of 3-2. They are still missing their court general David Marcos, who has been vocal on the bench all tournament, itching to get back into the game. The Thanksgiving break will give him ample time to heal that ankle he injured a week ago.