Dons Girls' Soccer win First Road Matchup
Image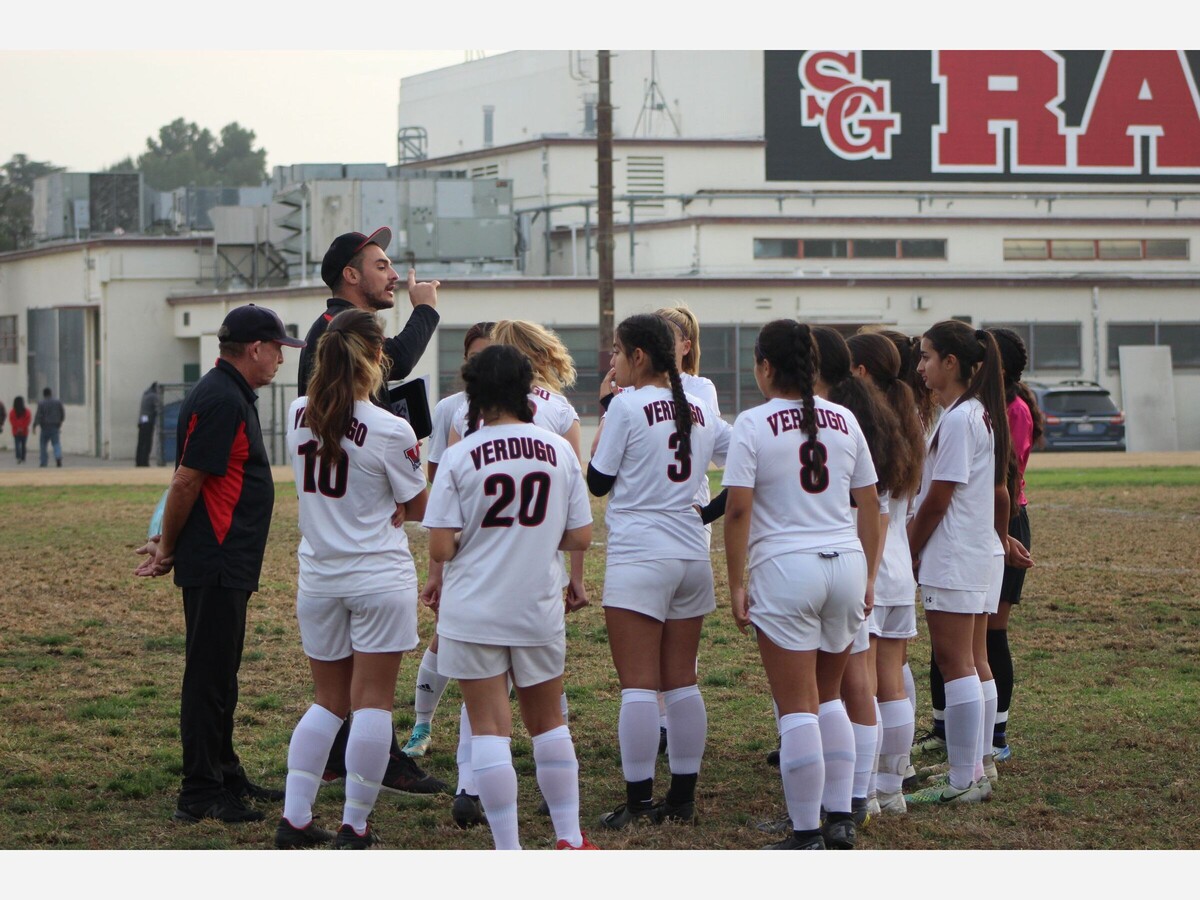 The Verdugo Hills Dons (1-1) played their first away game of the season on Friday night, visiting the South Gate Rams (2-2). It was clear this match was going to be a tough one for the Dons. The Dons again had the opening kick off as the away team. Even though the Dons had a long trip due to traffic, they managed to stay on top and not let the tiresome drive affect them. They did not falter and continued to constantly pressure the Rams.
The first half of the match started as a bit of a struggle for the Dons, but they stayed within their game plan. With possession of the ball being mostly equal between the two teams, it seemed like the Dons and Rams were very evenly matched. Verdugo Hills, however, were able to take full advantage of their opportunities and score the goals they needed to take control of the game. The first goal came from Sophomore Forward Lia Tsaturyan at the 21st minute mark. Not long after, the Dons were able to score another goal, when, in the 24th minute Sophomore Striker Callia Peterson-Henry found the back of the net. Going into halftime the Dons led the Rams 2-0.
Going into the second half neither team let up the pressure on the attacking side of the ball. With the Rams starting to put more and more pressure onto the Dons, but the Dons were still able to score another goal. Peterson-Henry scored her second of the match in the 51st minute, proving that, as the scoring leader for Verdugo Hills, she is truly a threat to opposing teams. As the final minutes started to wind down in the match, the Rams were clearly putting more pressure onto the Dons. The Rams were getting more aggressive with the ball and becoming quicker on their feet. The Dons were still able to tighten up on defense and not let anything through, and came away with the victory. This is setting a good tone for the season as even the long drive, cold temperatures and the pressure of visiting did not make any changes in their game.
After the match, Dons Coach Matt Nicchita, was asked about the changes he made coming into their first away game. "It was good to see that the girls could focus, with a long bus ride and traffic and coming so far into South Gate," he stated, "it's always a little worrisome seeing what their focus is gonna be like especially since JV played before Varsity, I was really glad the girls could refocus and play together with the task at hand". Next on the schedule for the Dons will be after the Thanksgiving break when they visit the Van Nuys Wolves on the 29th of November.