Dons Overcome Slow Start to Defeat Eagles
Image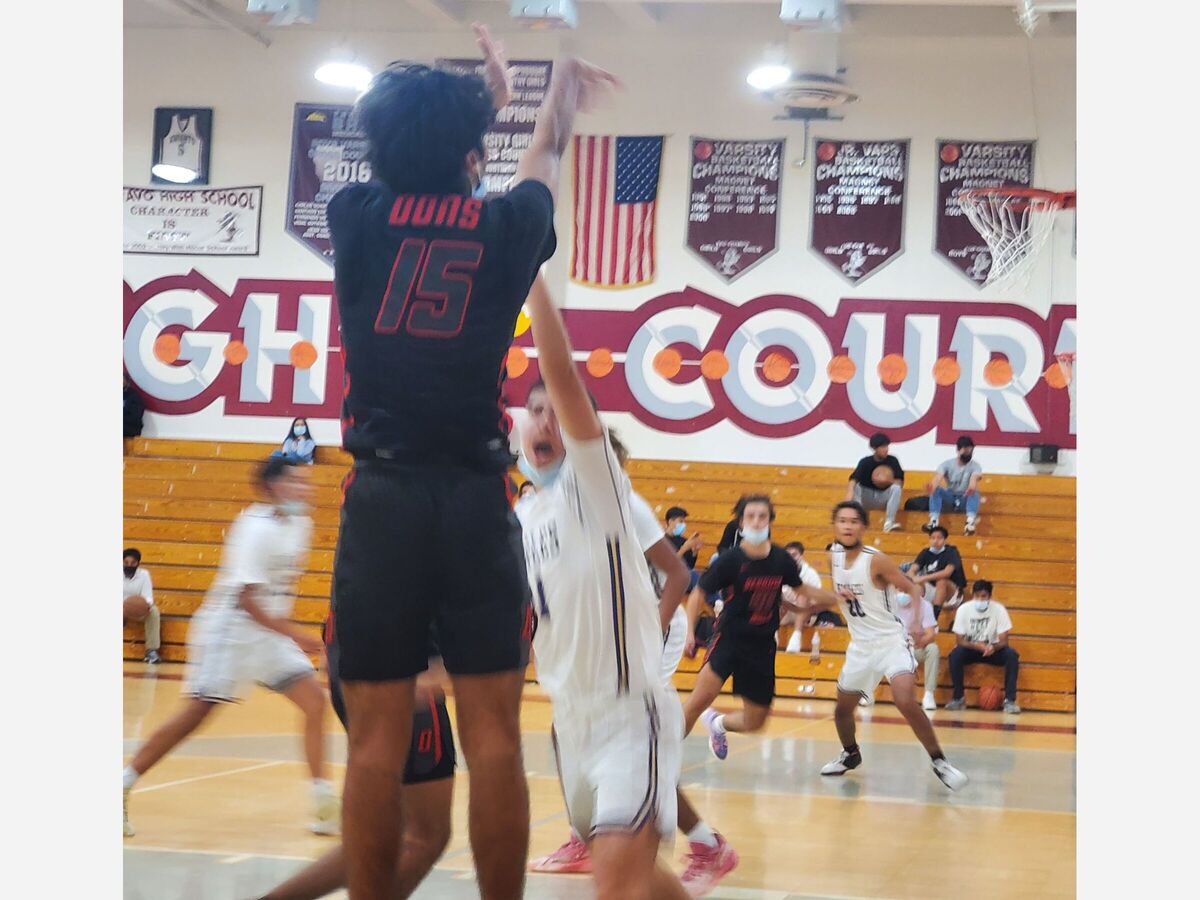 The Verdugo Hills Dons extended their winning streak in the Steven Ly Basketball Tournament at Bravo High School with a 50-43 victory over the Bell Eagles on Thursday evening. Though early in the season, the team is looking for more consistency and finish on both ends of the floor. The Dons had trouble keeping the glass clean, as the Eagles found their way to multiple offensive rebounds, allowing them to put together scoring runs in each of the first three quarters. Verdugo Hills were able to withstand those runs and respond with their own bursts of scoring to keep the game close in the first half and help them hold the lead in the second.
Bell won the opening tip and quickly found themselves up 9-4. The Dons responded behind a strong quarter from Senior Captain and Power Forward Adrian Mirzakani, who had 10 points in the opening frame. Ultimately, the quarter ended with the Dons down 14-16.
The Eagles came out in the second quarter and controlled the offensive glass, but unfortunately for them it didn't result in an extended run that would give them a large lead. "We don't box out and rebound too well," said Verdugo Hills Coach Jared Gibson during his recap of the game "That was our issue today big time." The Dons found their stride on defense and offense midway through the quarter, and ended with a 10-2 run to go into halftime with a 6-point lead, 28-22.
The third quarter began in similar fashion to the first, and Bell came out on a 7-0 scoring run, which was answered by an 8-2 run by the Dons. Sophomore Shooting Guard Alexander Martinez punctuated the burst with back-to-back three pointers, and Verdugo Hills ended the quarter holding on to a three point lead at 38-35. The Dons weren't tested much in the final quarter of play, and they added another 12 points en route to the victory. Verdugo Hills plays Los Angeles CES in their final matchup of the Steven Ly Basketball Tournament on Friday at 4:00 pm.