Dons Control the Glass and Convert in Transition to Defeat Lincoln in the Steven Ly Basketball Tournament
Image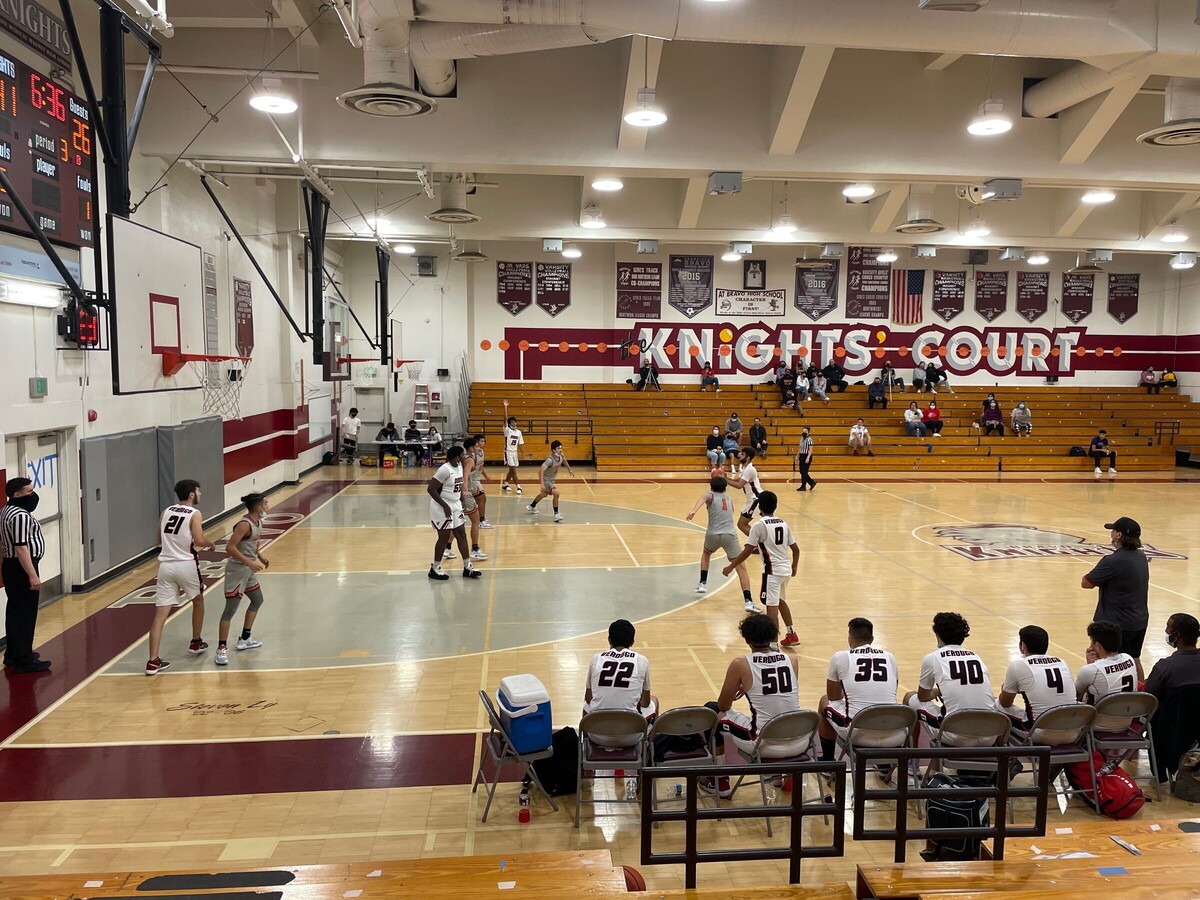 The Verdugo Hills Dons were matched up against Abraham Lincoln High School in the Steven Ly Basketball Tournament being held at Bravo Medical Magnet High School. The Dons looked sharp from the get-go. They seemed to control the game mentally throughout, never letting Lincoln grab hold of any kind of momentum for more than a possession or two.
Halfway through the first quarter, the Dons already had six offensive rebounds. The Dons ability to out-rebound Lincoln was evident, and the Dons began to rack up second chance points. They were able to get into their half-court motion offense with ease, swinging the ball, looking for and finding the cutters. At the end of the first quarter, the Dons led 9-8, but it felt like they could be up much more. They were getting good looks, the shots just weren't falling yet. On the Lincoln side, turnovers were rampant throughout the contest; the Dons kept that defensive pressure on Lincoln throughout. Center Guillermo Lopez set the tone on the glass, closing out the first quarter with four points from inside the paint, and getting to the line after pulling down yet another offensive board.
The rest of the game followed suit. The Dons dominated on the glass and scored a lot of second chance points. They put pressure on the Lincoln ball handlers, forcing errant turnovers that they were able to convert into fast-break lay-ups many times. One of the standout players tonight was Dons Guard Alexander Martinez. He saw the court well, and took good shots, hitting three from downtown. He threaded a couple beautiful assists through the lane to the bigs down below cutting baseline. And he was active defensively with his hands, forcing turnovers.
Lincoln shot themselves in the foot over and over again. They missed more than a dozen lay-ups from point blank range. They also struggled to guard Verdugo Hills in transition. Lincoln got out-played. The final score was 55-43. The Dons' will see Sylmar next in the tournament on Wednesday.