Dons Volleyball Compete at Chatsworth Tournament and Roll in Second Half Opener
Image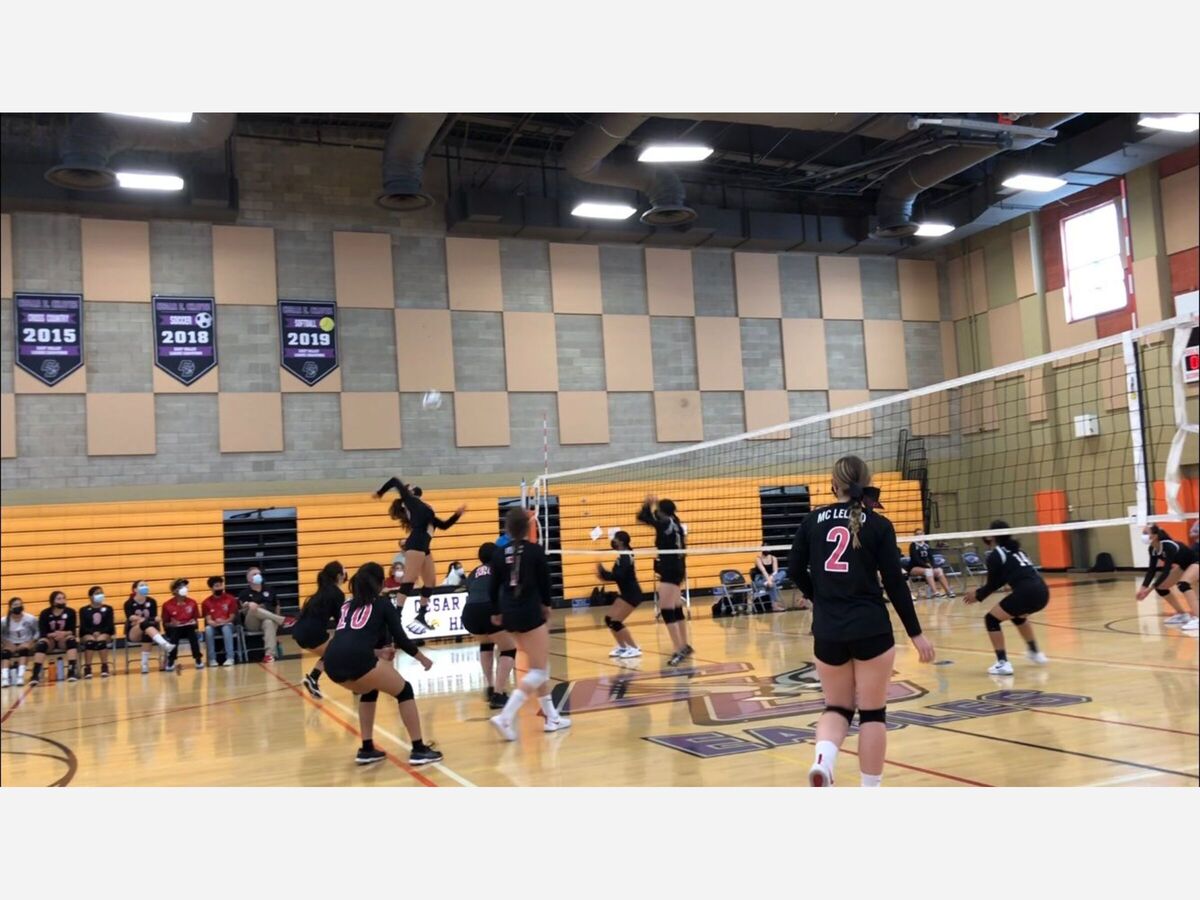 Over the past weekend, the Verdugo Hills girls volleyball team competed in the Chatsworth tournament with the likes of Open Division favorites such as the CIF City Section third-ranked, Venice Gondoliers (31-3 overall) - who later went on to win their 2nd City Section hosted tournament of the Fall. The Dons finished 3-4 in the Gold Division with victories over the Marquez Gladiators (25-18, 25-19), former Verdugo Hills Dons captain Joyce Masmela's Eagle Rock Eagles (25-16, 25-21) and 2019 Division 3 runner-up Sherman Oaks CES Knights (26-24, 25-19).
Yesterday, saw the Dons (15-4 overall) open the second-half of East Valley League play with a road game against the winless Eagles of Chavez Learning Academies. The Dons jumped out to a 9-2 lead in the first set behind 3 kills each from junior City Player of Year candidate Ana Vasquez and senior captain Marissa McLeland and ran away with the set 25-11. But in the last two sets, it was a back-and-forth battle 25-18, 25-19 with coach Will Reinhart expanding the rotation adding the Leasiolagi sister trio of freshman Gatailevao, sophomore Vaoita and junior Adrianne and senior defensive specialist Stephany Garcia.
Vasquez finished with 15 kills on 29 attempts and hit for a .517 clip, Jocelyn Lopez had 9 kills, seniors Ruth Del Rosario and Evelyn Oh adding 7 digs apiece, while setters Ika Vukic and McLeland combined for 26 assists in the 3-set win.
The Lady Dons next have another road contest on Wednesday against North Hollywood and back home against Monroe on Thursday.