Dons Girl's Volleyball Continue Winning Ways
Image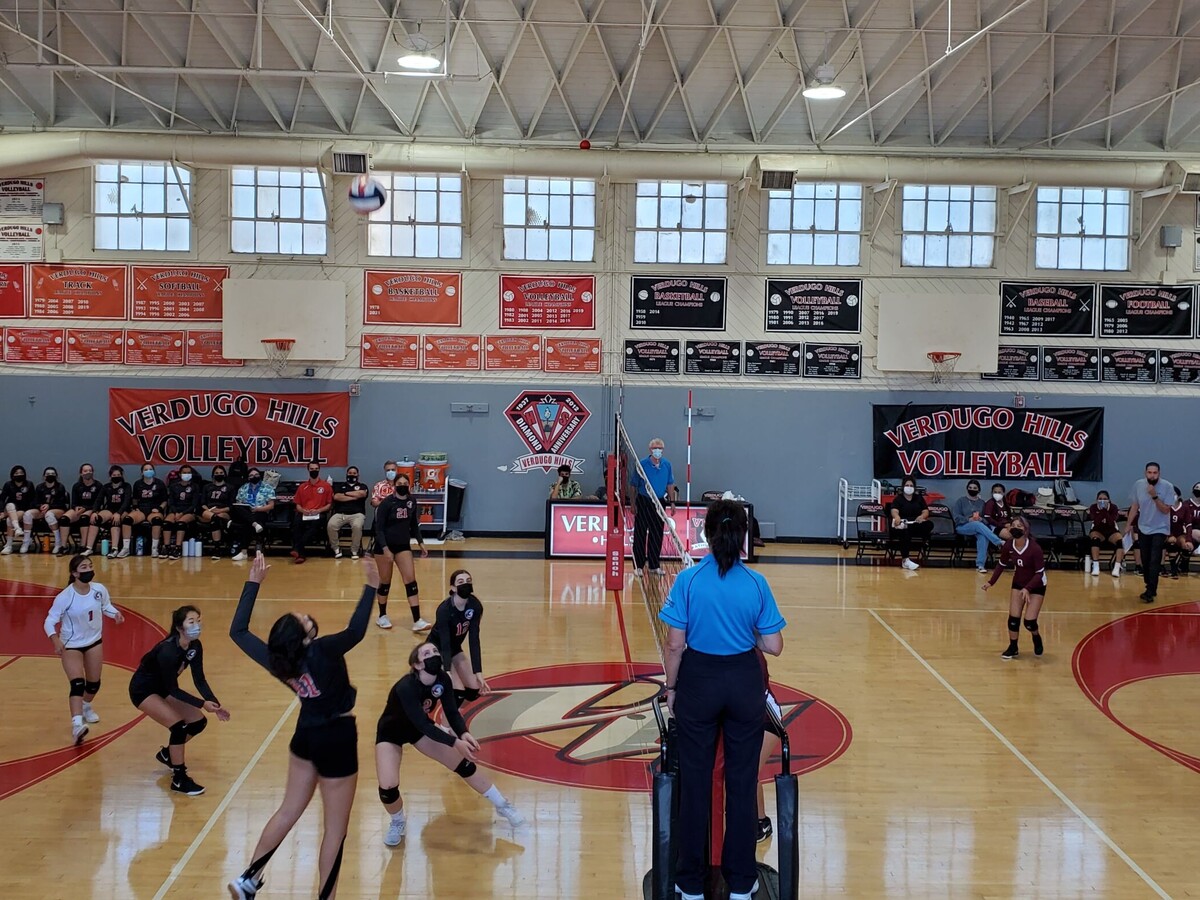 After being forced to reschedule their Monday, August 30 matchup against North Hollywood High School, the Verdugo Hills Dons Girl's Volleyball team fired off back to back wins on Wednesday September 1 and Thursday September 2 that showcased both the potential of the team and the maddening effects of limited practice time due to the Pandemic.
Wednesday September 1, the Dons traveled to Marshall High School for a matchup against the Barristers. Though the Dons won 3 games to 1, Coach Will Reinhart felt that the team was not firing on all cylinders, and not taking advantage of the chances they had. "Our size differential was huge," Coach Renihart stated, "but the girls weren't able to capitalize on the first pass." The second and fourth games of the match were probably the most evident in that regard. During the second game the Dons continually gave away free points, ultimately dropping it 20-25 and Coach Reinhart said that the team struggled more than he would want in that game. The fourth game, which the Dons won 25-20, was a back and forth affair with neither team able to hold on to momentum for very long. The Dons stretched their lead early in the game to 11-8 and looked like they could hold on for the win, but the Barristers stormed back to take the lead at 11-15. The Dons battled back to lead 17-15 before Marshall pushed back again and took a 17-19 lead. From there, the Dons seemed to finally find their killer instinct and finished the game 25-20. Coach Reinhart was happy with the win, but knew there is work ahead, "The goal is to get all pistons firing together… I feel like (the girls) can be elite."
Thursday September 2, The Dons hosted the Valley Academy of Arts & Sciences Vipers. The Dons won 3-0, but this match was less about building towards another championship as it was cultivating relationships among different schools. VAAS is one of the newer schools, having first opened in 2011 (Happy 10 year anniversary!), and, being an arts and sciences school, the sports programs are still developing. Coach Reinhart praised Coach Islas for the work he had put in with his team and said the future could look bright if they stick together.
Up Next for the Dons is their East Valley League opening matchup against Chavez High School on Wednesday September 8 at Verdugo Hills High School.