Verdugo Hills Dons Kickoff Football Season
Image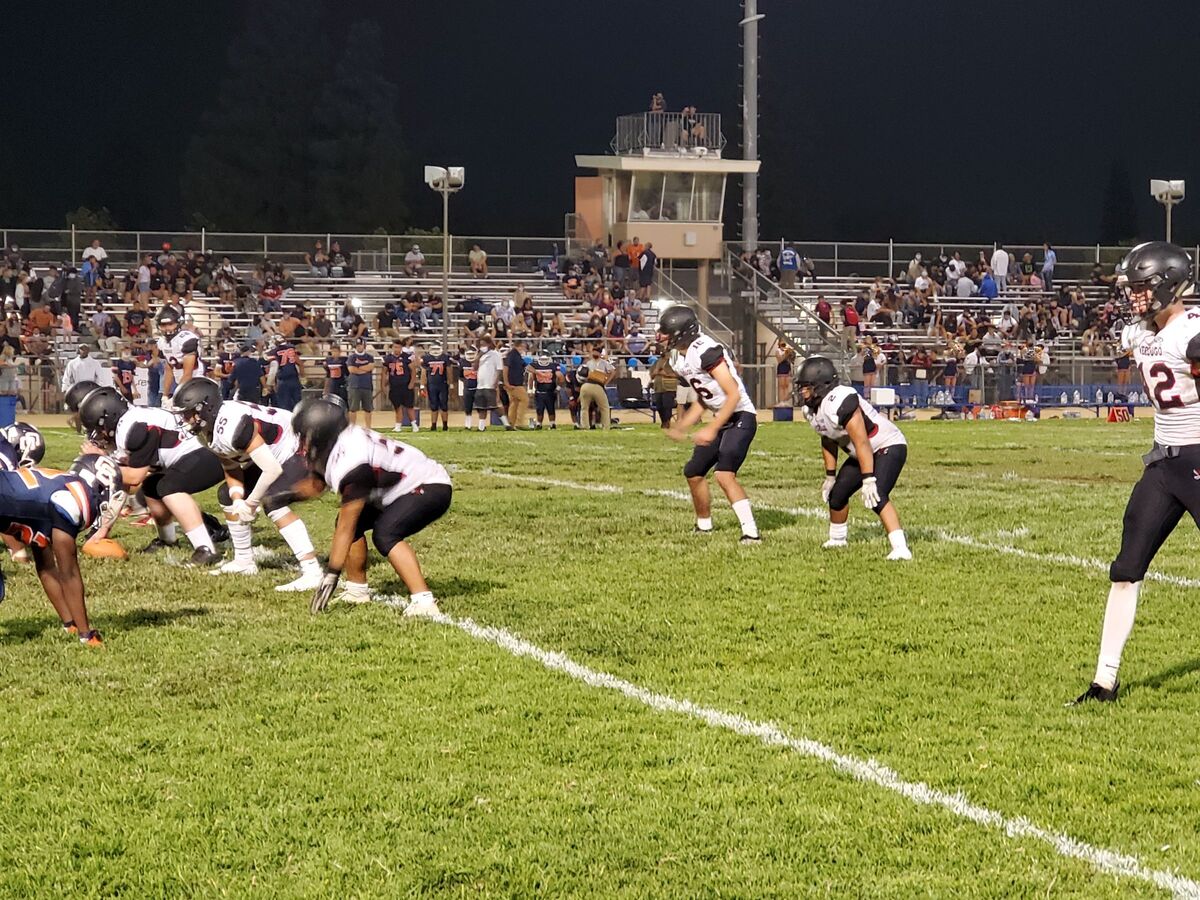 There is an old sports expression that you can't learn how to win until you've lost, and for the Verdugo Hills Dons, that signature loss might have come in their opening game on Friday, August 27, when they fell to the Chatsworth Chancellors 28-8 in their first game of the season.
Kanan Kadjar of the Chancellors took the opening kickoff 80 yards for a touchdown, staking Chatsworth to a very early 8-0 lead following a successful 2-point conversion. The Chancellors scored again in the opening quarter, as the Dons were finding their stride on defense. Despite giving up another touchdown in the second quarter, the Dons defense showed why it is the strength of this team as Nicholas Cisneros recovered a fumble in the end zone to get the Dons on the board. Quarterback Dane Iverson ran in the 2-point conversion to put the Dons within 2 touchdowns.
The Dons defense forced a total of 6 fumbles, 4 of which resulted in a takeaway. Most of the standouts on the defensive side of the ball were also key contributors on offense. Cisneros added on to his touchdown with 4 tackles, 9 rushes for a total of 51 yards and one reception for 5 yards. Ivan Payawal led all Dons with 7 tackles and 2 sacks, and added 3 rushes for 14 yards. Ian Yanez finished with 2 tackles, 2 pass deflections, one forced fumble and one fumble recovery. Luke Waters added 6 tackles, and Matthew Marz had 3 rushes for 17 yards on top of his 3 tackles and one fumble recovery.
Overall, the Dons defense stood tall for more than half the game, giving the offense numerous chances to cut into the deficit. "I'm very happy with what I saw tonight," said Coach Sean Jackson. He was already looking forward to the Dons first home game of the season next Friday, September 3, "I'm excited for next week, it should be a treat." All of the coaches in the postgame scrum praised the effort of the team, and made a point to show how close the game actually was, despite the final score line.
For a team with league championship aspirations, this game was the big step towards understanding how they are going to get there.