Sunday Spotlight: Mount Gleason Middle School Culminating Class of 2021
Image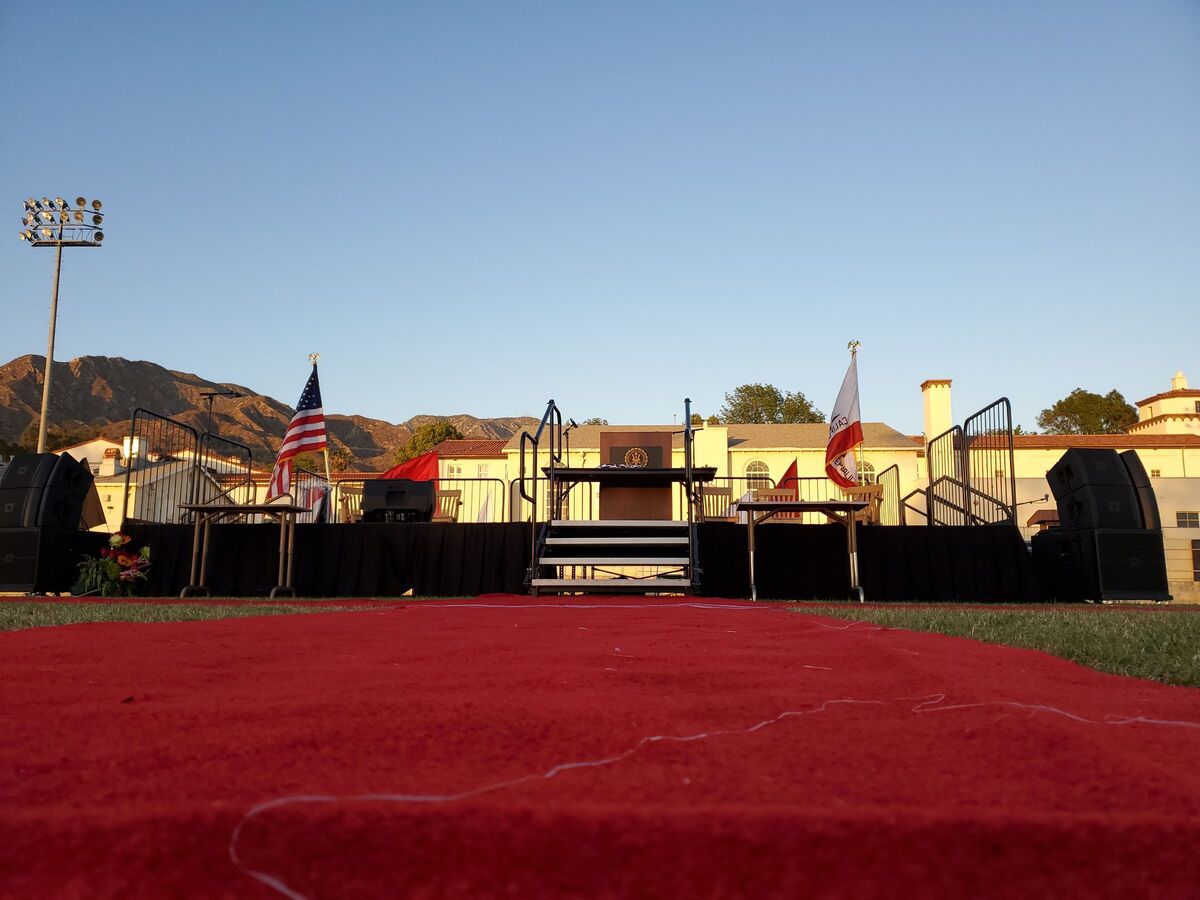 This past Thursday, June 10. Mount Gleason Middle School celebrated the culmination of the 8th grade class of 2021; "The Pandemics". The celebration for this culminating class was held at Turner Stadium, the football field at Verdugo Hills High School, to ensure social distancing standards were met. Based upon information available to the Foothill Telegram, this class appears to be the only middle school in the Local District - Northeast section of the Los Angeles Unified School District to have an in-person culmination ceremony.
Culmination speakers among the students included 8th-grade class president Jasmine Aquino, Emily Hounanian, Isaac Cheock, Arthur Torosyan, and Albert Luis. Each speaker delivered a speech that not only looked back at the unprecedented challenges they faced during their three years at Mount Gleason, but they looked forward to a future that will be better for the experiences they shared together while being apart.
Part of the testament to the environment created by the amazing staff is that 26 students qualified for The President's Academic Award. To qualify for the award, students will need to have finished with a 4.0 GPA over their three years at Mount Gleason. The culminating class was estimated at approximately 200 students, which means an astounding 13 percent received the honor of being named President's Academic Award recipients; and all of them were enrolled in either the STEAM Magnet program or the Gifted Magnet program. Those students are:
Jezell Touni Abdalnour
Anush Atoyan
Airin Avanesian
Ellen Avetisyan
Milen Avetisyan
Kady Lynn Burke
Isaac Jace Munda Cheock
Sara Nicole Christiansen
Natalie Elaine Clapp
Aolani Elaine Dominguez
Charlize Buen Corum Dial
Narek Dumanyan
Lily Khachikyan
Nelly Khachikyan
Marlowe Allan Koontz
Arpi Nazaryan
Elaine Yebin Oh
Lilly Bessie Opper
Edgar Poghosian
Hayk Poghosian
Joie Therese Rojo
Milena Sargsyan
Jessica Mamdouh Sehata
Jaedyn Ava Smith
Arthur Torosyan
Ivan Marcell Torres
The Foothill Telegram would like to congratulate all of the 8th graders who promoted from Mount Gleason. While the academic year has ended, your learning and growing never will. We wish you nothing but the best as you move on to the next chapter in this adventure known as life.
Editor's Note: This article was revised to ensure accurate information was provided regarding middle school culminations in LAUSD-Northeast.